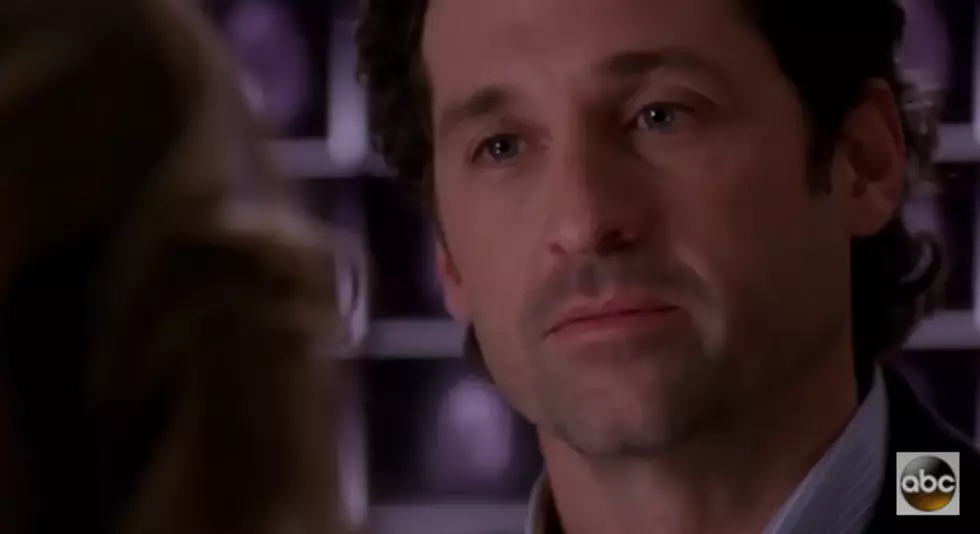 ABC's Tribute To Derek Shepherd Leaves Fans In Tears [VIDEO]
Image via YouTube
If you haven't seen it by now this is a major Grey's spoiler.  I cried recapping Thursday's episode  Friday morning and I cried on the air over Shonda Rhimes killed off my favorite character.  If you missed it this is the only part of the episode you needed to see.  I still can't watch it without crying.
Entertainment Weekly sat down for a long discussion with Patrick Dempsey about his departure from the show.  He teared up when he was asked about his relationship with Ellen Pompeo (Meredith Grey):
Beautiful chemistry. It's magic. Chemistry. It's beautiful. We're like a married couple. It's 10 years and it was magic from the beginning. Chemistry right away. Very moving, always has been.
This week's two hour episode shows Derek's funeral and the impact his passing has on the staff at Grey Sloan Memorial hospital.  I'm not emotionally ready to live in a world of Grey's without McDreamy!  Will you continue to watch now that Derek Shepherd is dead?