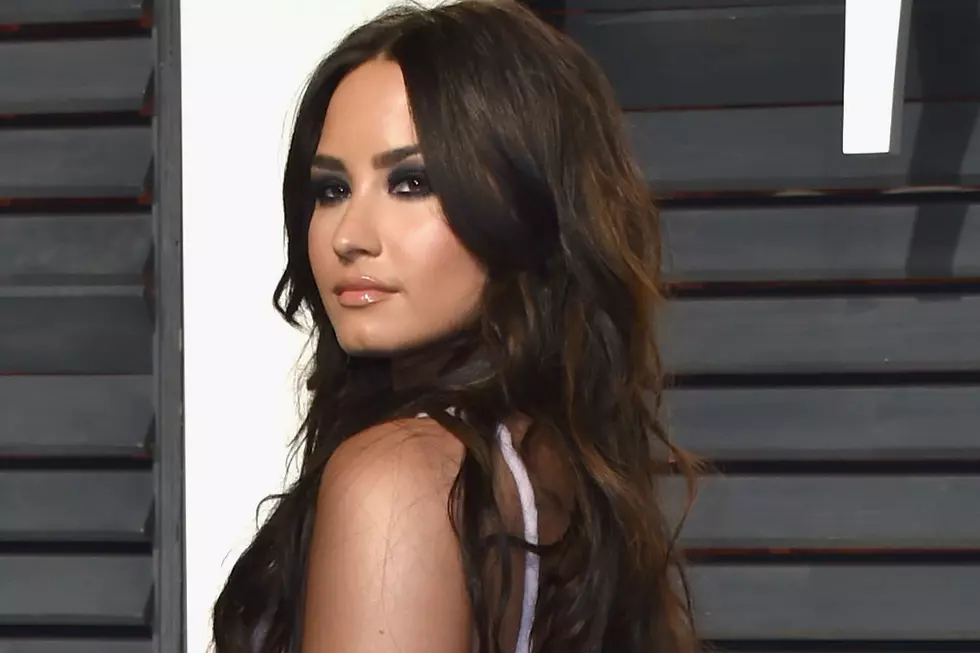 Demi Lovato Shows Cellulite, Preaches Self-Love on Instagram
Pascal Le Segretain, Getty Images
Demi Lovato's #SorryNotSorry she loves herself, cellulite and all.
On Thursday evening (April 5), the Tell Me You Love Me singer shared some self-love on Instagram, posting a number of photos and videos to her Stories that showed off her body and pointed out her "flaws."
In one Boomerang video, she showcased her backside, writing, "Cellulite and yet I still love myself," pointing out "No thigh gap for me and yet I still love myself" in another photo of her body.
The pop star also touched upon how social media apps can erase imperfections: "The boomerang smoothed out my legs. The point is, I have cellulite just like the other 93% of women do," she explained. "What you see on Instagram isn't always what it seems to be. Let's embrace our real selves. #iloveme."
This is hardly the first time the artist has spoken out about body image and mental health.
"Someone said to me recently, 'You wouldn't put diesel in a Bentley.' When you treat your body like a Bentley, you value yourself and you start to look at your body differently. I work out every day or six days a week; that's what I need to stay ­stable," she shared about her fitness and wellness regimen.
As for those little human imperfections? The singer added that if "there's something about my body that I don't like, I remind myself that it doesn't define who I am."
"The more you tell yourself that you're beautiful, the more you start to believe it," she told the magazine.
Celebrities Who Opened Up About Mental Health