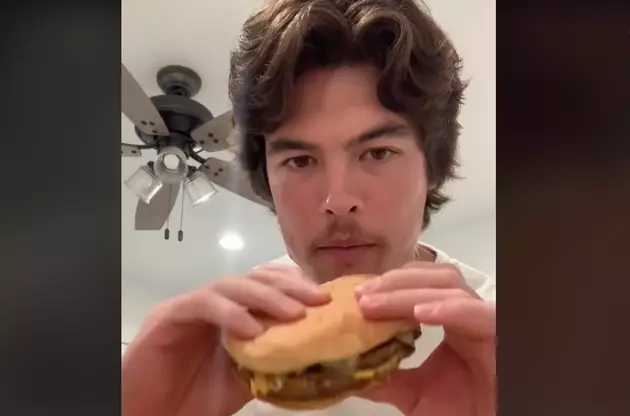 Former Boise State QB Taste Tests Cheeseburgers on TikTok [Video]
Credit: TikTok / @qbhank19
All of the talk surrounding Boise State athletics these days is basketball. The team has been dominant all season long and they are once again proving to be among the best in the Mountain West Conference and frankly, among the best in the western United States.
On the football field, a season gone terribly wrong early on ended up finishing alright--and fans are ready for what could be a far more stable season in 2023. There was a lot of turbulence over the season--an Offensive Coordinator was fired, and a three-year starting quarterback left the team. Both were unheard of in recent history for this football program.
Hank Bachmeier, the quarterback that decided Boise State was no longer for him, seemed to be a polarizing player. He took a beating--online and on the field. There was a backup quarterback showing star potential. Hank needed to put himself first.
Now, a transfer at Louisiana Tech, we're excited to see how Hank finishes out his collegiate career!
What we didn't know about Hank is that he loves cheeseburgers! 
Former Boise State Star Loves Cheeseburgers
Hank Bachmeier is known for being a great quarterback but now TikTok knows him as a cheeseburger judge!
Did you think Hank would choose Whataburger over In-N-Out??
It is clear that Hank loves burgers and is enjoying his off-season before a new start! Congratulations, Hank! Keep the food reviews coming!
Check out the fill video for yourself from his TikTok account, below:
Let's take a look back at Hank's time with Boise State! 
Hank Bachmeier Through the Years
Hank Bachmeier's time at Boise State Remembered.
Check out the Top 5 Destinations for Hank Bachmeier
5 teams that could use his skills!
Check Out 5 Current College Football Teams That Have Surpassed Boise State Football
These 5 formerly unknown college football teams are now on the rise!