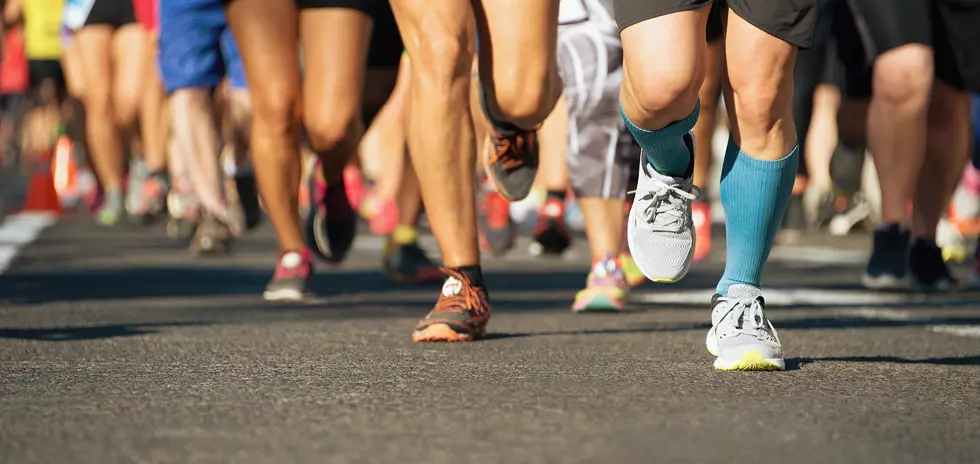 How to Run Safely During the COVID-19 Pandemic In Idaho
Getty Images/iStockphoto
I love to run like it's my away place to get lost. Running is where I think of most of my ideas and has become my creative space. Temperatures will hit the mid 80's this week in Boise and people want to go run. So, how do we do that during a pandemic?
Dr. Gupta who is a CNN contributor gave me a great minute and a half version of what to do. Yes, go run and get some exercise! Just pay attention.
Have you been out yet? I think like anything you just have to understand some people believe and others don't. That means some Idahoans will bump into you on a run and others will cross the street to avoid any contact possible. What should YOU do?
First, go for a run and let it go. Don't be scared to run but be observant. We're running 6 feet get out of my space deal right now. Dr. Gupta says to extend a few and go 10 to 12 feet when you're out running. You never know what kind of breath situations that you're running through.
Should you wear a mask? They say yes if you're running on the Greenbelt and constantly passing people. Better be safe and own that mask. If you're out running in a place where you typically would be by yourself then you're probably okay without. The doctor goes on to say do it if you feel great on the road. Just be careful because this thing isn't over yet and I personally think it's just time to get used to a mask. Get one and keep it with ya.
I was listening to New York's governor today and he hit on masks. I have neighbors who think it's dumb to wear one and that's your thing. I think if it were me I'd just assume it's as real as it gets. I have a family to take care of and I can't take a chance. I'm not perfect but if some advice helps me I'm taking it.
I can't wait for this to be done! Be safe and just know that we want our Idahoans to be happy. It's hard when we're losing jobs. It's painful when you can't get help. Everyone has their own fight so I'm praying for you. In the meantime, go for a run or a walk. I feel like since I've been out so many people are being very responsible. I hope it's over very soon.