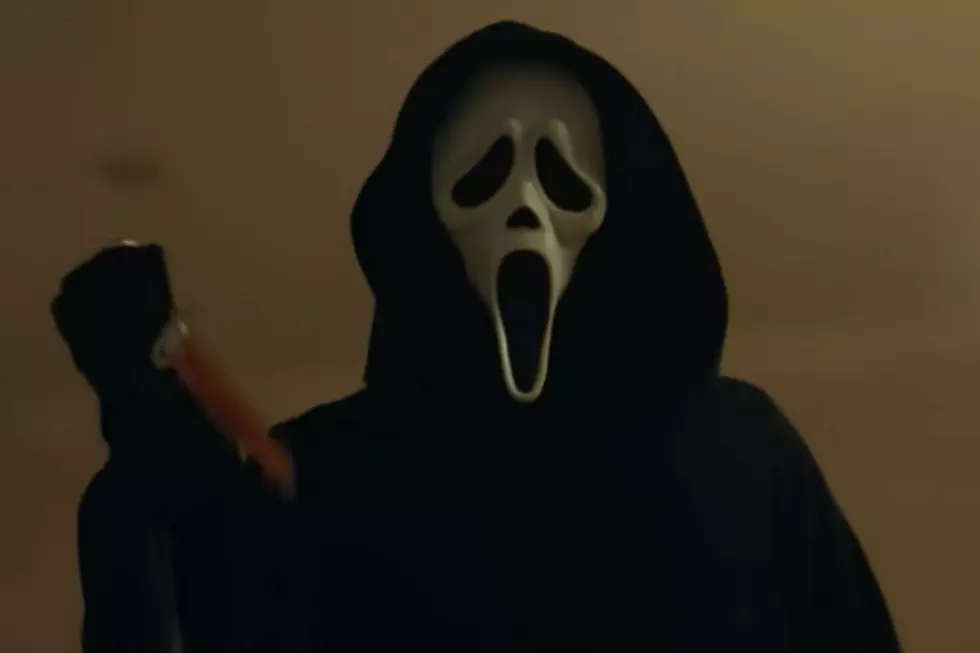 Graphic Designer Suggests New 'Scream 6′ Poster Looks Awfully Similar to His Artwork
YouTube
A new poster for upcoming slasher Scream VI features a subway-like map in the shape of Ghostface.
It's a clever design that connects all the characters the fictional killer has murdered in the film series with each line distinguished by color.
Many fans love the new design — but was the idea stolen from another artist?
In a statement posted to social media, graphic designer Gil Marcel Cordeiro exposed the similarities between his design, which he shared back in early December 2022, and the official poster, which was released on Jan. 1, 2023.
"This January 1st, I received the surprising news that the studio responsible for marketing #ScreamVI had released a new teaser poster. Several users, on Twitter and Instagram who had already liked and shared my art, published on December 3rd, pointed out that, curiously, the poster released by Paramount has several similarities with my work," he wrote on Instagram, noting the "concept and genesis of the piece" which took him roughly 40 hours to complete.
"I'm not saying here that there was (or that there wasn't) plagiarism, it's just a matter of verifying how much the two pieces are similar in several levels and aspects, which rules out the possibility of saying that it would just be a mere coincidence, or a curious case of random creative choices during a marketing campaign," the artist continued.
Cordeiro also claimed he has not been contacted by Paramount or anyone who worked on Scream VI.
"As a fan, I love that my work is shared, and I remain excited about the campaign for the sixth film ... but, as a professional, I am still disappointed with what happened," he concluded.
See his full statement below, and scroll through the images to see his design:
On Twitter, some fans equated the similarities to mere coincidence, but others were convinced that the designs are too similar to ignore.
To one tweet suggesting the latter, Cordeiro replied with a GIF of Ryan Reynolds nodding with the caption: "Yup."
Meanwhile, yet another artist replied to Cordeiro and compared their own respective artwork to another new Scream VI poster that features a cityscape with billboards of Ghostface.
"Same here with my artwork," they wrote.
Scream VI features returning stars Melissa Barrera, Jenna Ortega, Courteney Cox and Hayden Panettiere, among others.
The film is out March 10, 2023.
Super Scary Horror Films That Will Keep You Up at Night