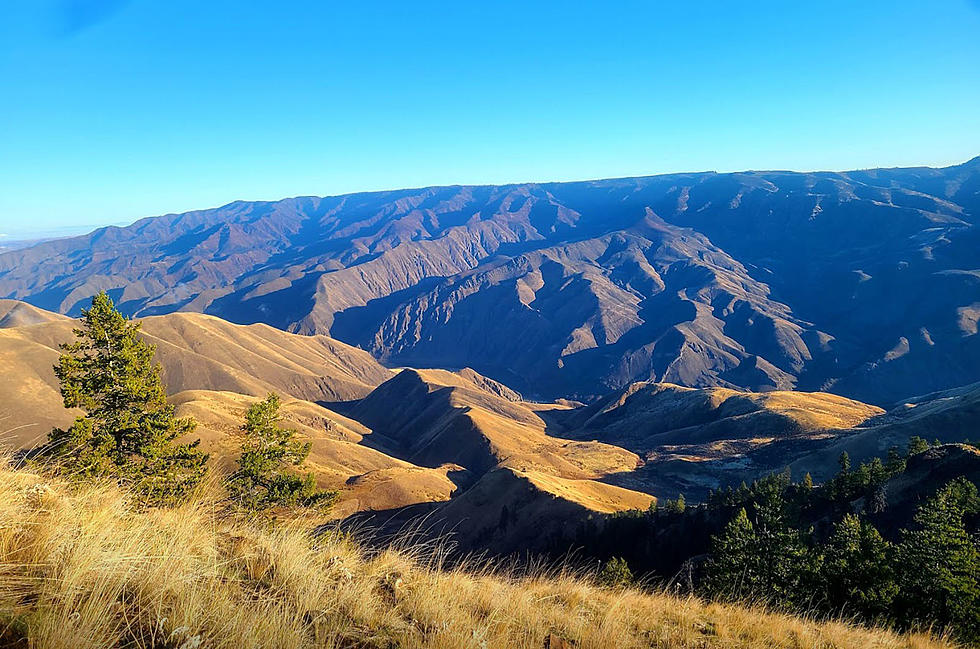 3 Cool Facts That'll Make You Want to Go to Hells Canyon
Robert Ellis | Google Maps
Never been to Hells Canyon or don't know much about it? Here are 3 facts that'll make you want to go.
It's crazy to me just how much land and beauty is so close to us here in the Treasure Valley, but it's often overlooked. I think it's a combination of us not fully appreciating what's so close to us sometimes, but also having so much of it we don't even know what to look for...
Here are 3 really awesome facts about Hells Canyon that will make you want to go 👇
How Deep Is Hells Canyon?
Hells Canyon is nearly 8,000 feet deep. But get this… that is deeper (almost 2,000 feet deeper) than the Grand Canyon. I've lived in Idaho my entire life, and I had no idea. Did you know that? Or have I been living under a rock?
The Greatest Views / Lookouts
And if this fact wasn't already impressive enough, the canyon also has a lookout way up high that's called Heaven's Gate Lookout. From there, you can basically see all of Idaho and Montana … and probably whether or not the Earth is round. Kidding. I think it's just Idaho and Montana.
The Snake River Runs Right Through It
I'll hit you with one more. The mountains there are 7,000+ feet above sea level, and the Snake River flows through the canyon for miles – averaging to be just over 100 feet deep the whole time.
That is incredible. I kinda can't believe I'm just barely learning these things, but I feel blessed to be so close to such beautiful creations. God is great.
Keep scrolling for insane Idaho agriculture facts and the 10 best movie theaters in Boise and more 👇
Idaho Agriculture Facts That Will Blow Your Mind
Top 10 Most Recommended Movie Theaters in the Boise Area
Here's EVERY National Forest in Idaho
Top 15 Counties in Idaho with the Most Car Crashes