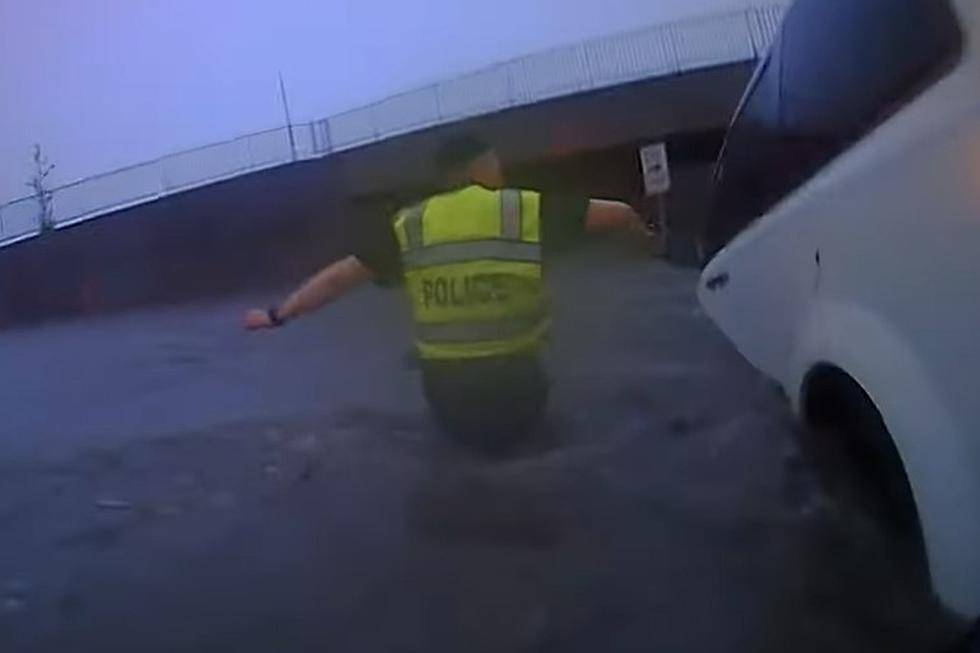 Idaho Falls Police Race Against Time In High-Water Rescue (VIDEO)
East Idaho News via YouTube
A scary incident took place this past week as Idaho Falls police rescued a woman and a child from a van stuck in high-rising water. Apparently, officers were originally responding to a report that two vehicles were stuck in flood waters according to their Facebook post.
As officers were about to barricade the road where vehicles were getting stuck, another driver attempted to pass through.
There is no time to waste...
According to their post on Facebook, Idaho Falls police had to act fast before things got really bad:
When officers arrived, occupants of both vehicles had gotten out safely. As officers started to get cones out to block the roadway, a third vehicle attempted to enter the underpass. Officers Rosales and Hendry quickly went into the water and helped the driver and a child safely exit the vehicle. Within two minutes of the van entering the water, it was floating and filled at least half full with water as seen at the end of this video.
Two minutes. It only took two minutes for the van to get completely filled with water. The big lesson here is simple: turn around, don't drown. It's never a good idea to attempt to cross a high-water crossing because you're not only risking the lives of you and your passengers but also the first responders who will have to rescue you from a dangerous situation.
Idaho Falls Police Race Against Time In High-Water Rescue (VIDEO)
Idaho Falls police race against time to rescue people trapped inside a vehicle on the verge of going underwater.
When they're not rescuing people from scary situations, our first responders are keeping our streets clean from criminals. Like the time when Nampa police busted a guy selling guns, drugs, and other contraband on social media. That's right, someone actually tried to go through Facebook Marketplace to sell their illegal items.
What a time to be alive.
Nampa Police Bust Man Using Social Media To Promote Drug Business
Let's take a look at some of the items that Nampa police say a man sold and used for giveaways on Facebook.
Want to be a part of all of the fun? Here is what it takes to become a member of Nampa's police department.
Do You Have What It Takes To Work Dispatch For Nampa Police?
With the Nampa Police Department seeking to fill a dispatch position, we looked into what it takes to serve as an Emergency Services Dispatcher.