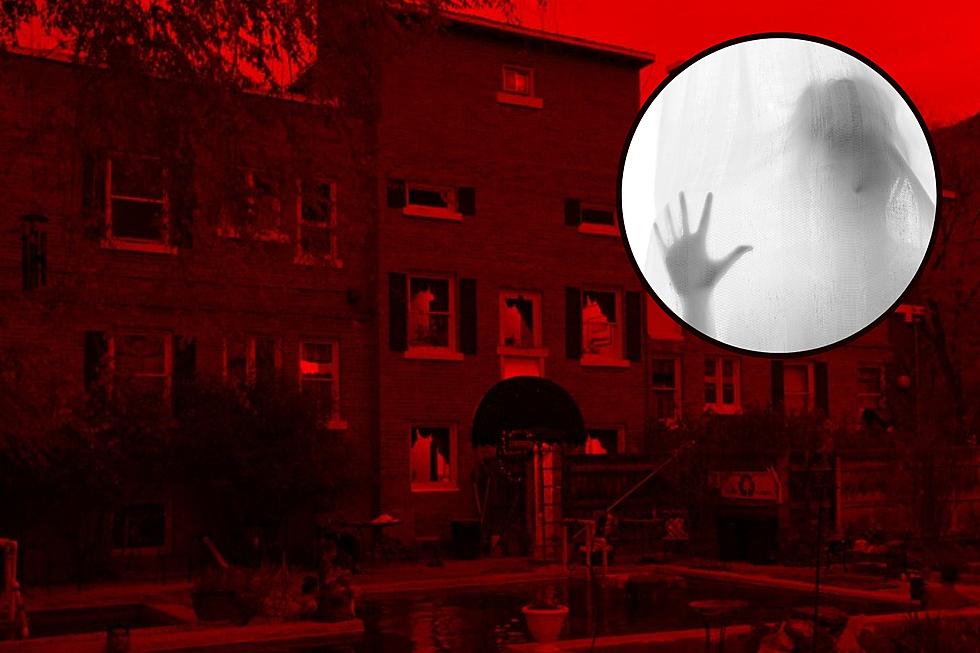 The Ominous Reason Why This Hotel Is The Most Haunted in Idaho
Lan T. via Yelp
If you love the weird and the paranormal, you definitely need to consider taking a trip to Lava Hot Springs Inn & Spa in Lava Hot Springs, Idaho.
Could you stay in "Room 13"?
There are so many challenges out there, there of course has to be one for those brave enough to endure some paranormal activity. At Lava Hot Springs Inn & Spa, guests will supposedly request to stay in "Room 13" which is reportedly the most haunted in the hotel. According to OnlyInYourState.com, the room "was the anesthesia room where patients were prepped before operations."
It wasn't always a hotel...
According to OnlyInYourState.com, Lava Hot Springs Inn & Spa was actually a sanitarium that was converted into a hotel in the 1980s. It was originally built in the 1930s which could certainly factor into the reasons people say that it's haunted. There have been reports of "muffled conversations", footsteps, and slamming doors among other peculiar things. Some say that the origins of paranormal activity are due to the building's ominous history...
The Ominous Reason Why This Hotel Is The Most Haunted in Idaho
Would you stay at the most haunted hotel in all of Idaho if you knew what it used to be?
If you really want to freak yourself out, you have to check out this haunted mine in Nevada that is something out of a horror film. The cameraman walks in and right away you get a sense of dread. At one point, the chains hanging from the ceiling of the mine start swaying and it is a scene that could be in any horror film we watch today.
Creepy Haunted Nevada Mine Video Will Keep You Up At Night
Exploring Horton Mine in Nevada is easily one of the most terrifying things you'll ever experience. The screams, paranormal activity, and sounds of machinery in complete darkness will certainly keep you awake at night...
It's crazy to think but there could be places in Idaho that are more haunted than that. Let's look at some of the most haunted places in the Treasure Valley.
The 15 Most Haunted Places In The Treasure Valley
The Boise area is full of ghosts! These are the 15 places that you are most likely going to have a run-in with the paranormal.