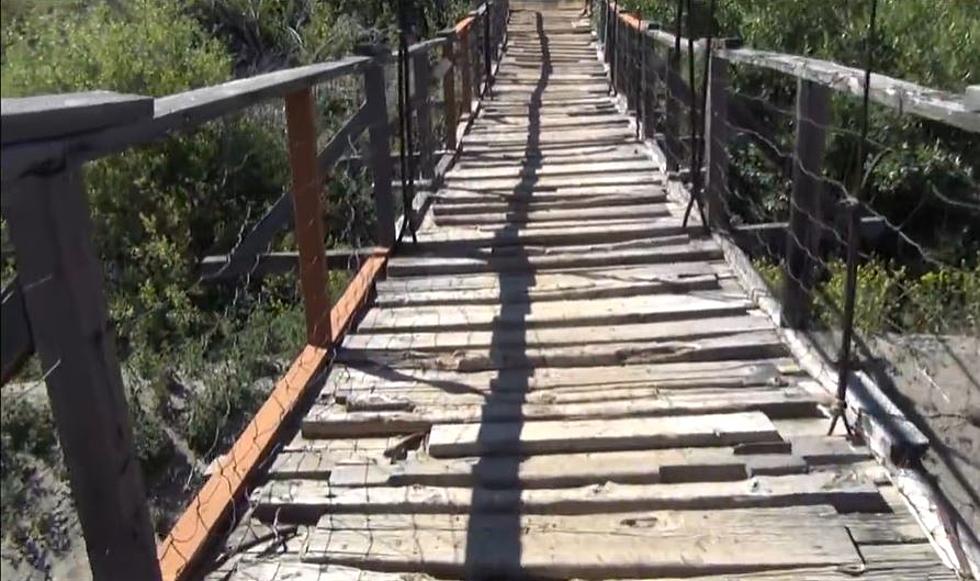 Would You Cross One of Idaho's Scariest Bridges?!
Idaho Bureau of Land Management // Facebook
Whether we're suspended hundreds of feet into the air or crossing a foot bridge just a few feet above a quiet stream, we relinquish all control when we set foot on a bridge. Whether you love bridges or avoid them at all costs, there's something undeniably fascinating about an elevated walkway.
But humans aren't the only pedestrians traveling by bridge. As it turns out, sheep are among Idaho's most agile and daring livestock! Year after year, more than 20,000 sheep utilize the almost 80-year-old Sheep Crossing Bridge found in South Central Idaho. 
Bridge enthusiasts, a.k.a. "pontists," leave it to a herd of fluffy sheep to make a bridge as treacherous as the one below look like a walk in the park!
One of the Most Treacherous Bridges in Idaho is Also the Most Adorable
Scroll on for a look at one of Idaho's most famous swinging bridges and its most frequent, fluffy travelers!
10 Incredible Facts About Twin Falls' World-Famous Perrine Bridge
⬇ Scroll on for 10 cool facts about Idaho's most famous four-lane truss bridge and base-jumping site!
Something Horrifying is Lurking Underneath This Idaho Bridge
These haunted stories about the River Road Bridge in Caldwell will make you think twice about visiting.