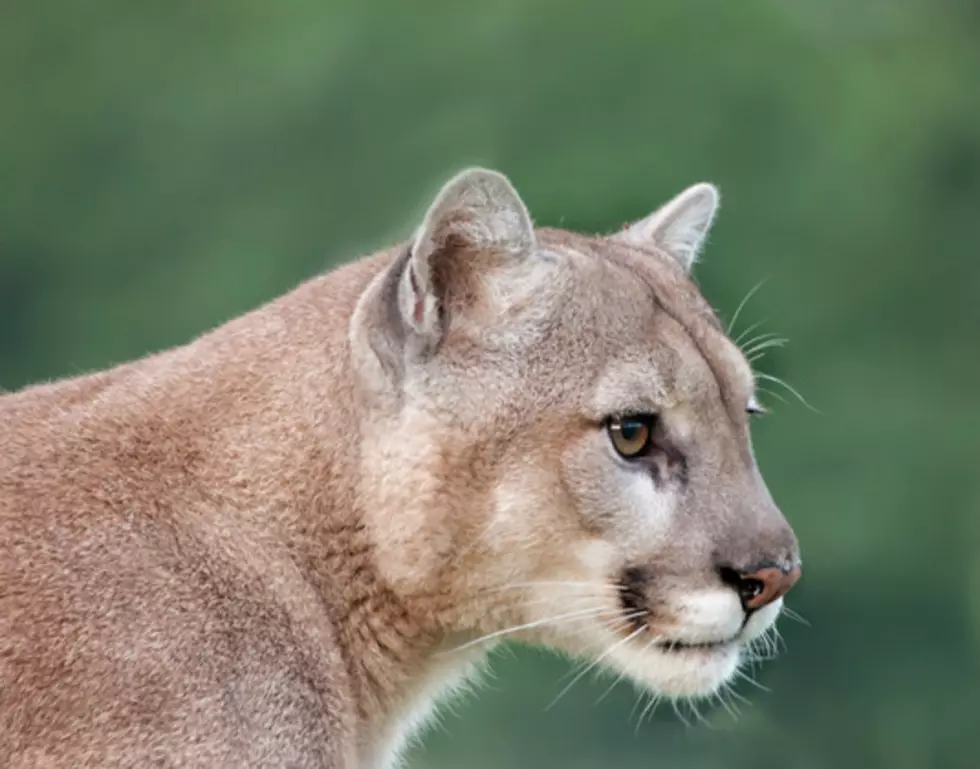 Mountain Lion Spotted in Southeast Boise
dssimages/ThinkStock
Unlike the bobcat that's been hanging out on the Greenbelt near Parkcenter, mountain lions are extremely dangerous. 
According to KIVI-TV, Ada County Dispatch received a call of a mountain lion in southeast Boise's Columbia Village on Monday morning.  The cougar was spotted near S. Intercom Way and E. Grand Forest Drive. BPD responded but was unable to find the mountain lion.  They did alert schools in the area as a precaution.
Earlier this year, a mountain lion dragged a four year old girl from her family's campsite in Eastern Idaho.  The little girl's family saved her life by charging at the cougar while they screamed, shouted and scared it away.
Do not approach the animal. Give them a way to escape.
Stay calm and speak loudly and firmly.
Do not run as it might stir the mountain lion's natural instinct to chase prey.
Stand and face the animal. Make eye contact.
Appear larger by raising your arms or opening your jacket if you are wearing one. Throw whatever objects that are in your reach at the cougar without crouching or turning your back. Doing this and waving your arms slowly will make it think that you are not an easy prey to catch.
Protect small children so they won't panic and run.
Fight back if attacked. Mountain lions will go for the head or neck, so make sure you keep facing the mountain lion.