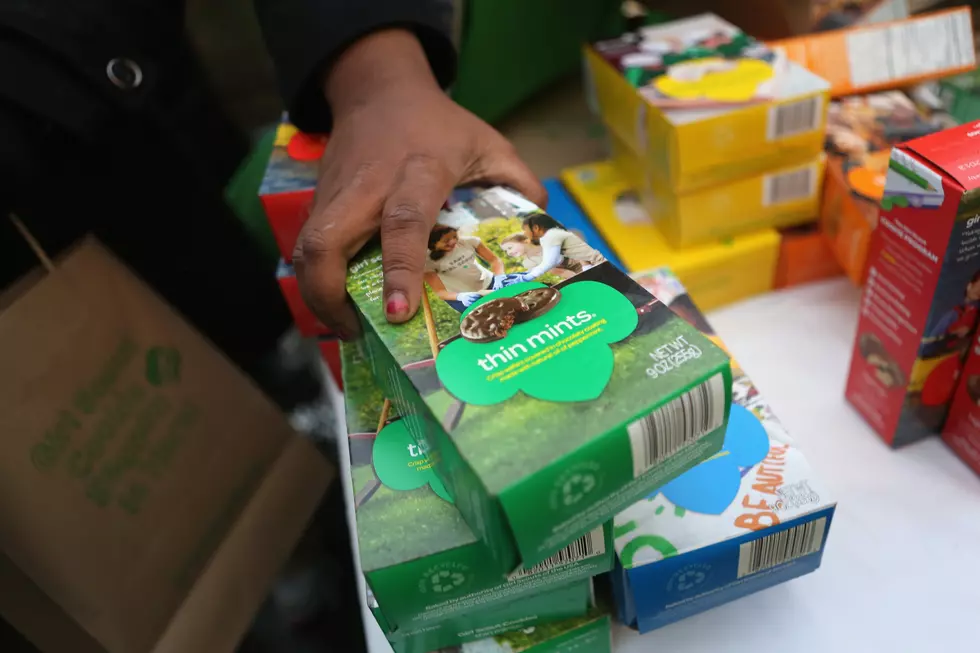 Sweet News: Girls Scout Cookies For Sale in Boise
John Moore, Getty Images
Thin Mints? CHECK!
Samoas? CHECK!
Do absolutely any other cookies in the whole entire world matter? No. At least not to me.
All of us here at 103.5 KISS FM are SUPER excited to share the news that YES, it's true-- Girl Scout Cookies are ALREADY AVAILABLE and you can order them online right now! Online ordering is going to help give the Girl Scouts of Silver Sage a head start when it comes to sales AND keep everyone safe as we navigate this pandemic.
We have been really lucky to work with the Girl Scouts of Silver Sage over the past year and announcements like these are what we live for! You may recall last Spring, a little something called the Coronavirus came into our lives and basically ruined everything--girl scout cookie season included. We set up for an afternoon with the crew over at Girl Scouts of Silver Sage off of Eagle Road and tried to get your favorite cookies into your bellies and thankfully, so many of you came by!
Yes, these world-famous cookies come around once a year and spread a whole lot of joy--but for the Girls Scouts of Silver Sage, these cookies do a lot more. ALL of the funds raised from cookie sales stay right here in the Treasure Valley to help young girls learn and develop entrepreneurial skills. Funds pay for activities like community service projects, camp, travel and more-- all of those things that are so important to their mission.
The Girl Scouts of Silver Sage offer 8 flavors of cookies: Thin Mints, Tagalongs, Trefoils, Samoas, Do-Si-Dos, Girl Scout S'mores, Lemon-Ups, and gluten-free Toffee-Tastic. Each box of cookies is just $5.  Cookie sales run through March 21st.
If you don't have a Girl Scout Cookie "connection" to place your online order, you can email customer care at: customercare@girlscouts-ssc.org OR call (208) 377-2011.
See Striking Photos of the Tourism Industry During COVID-19