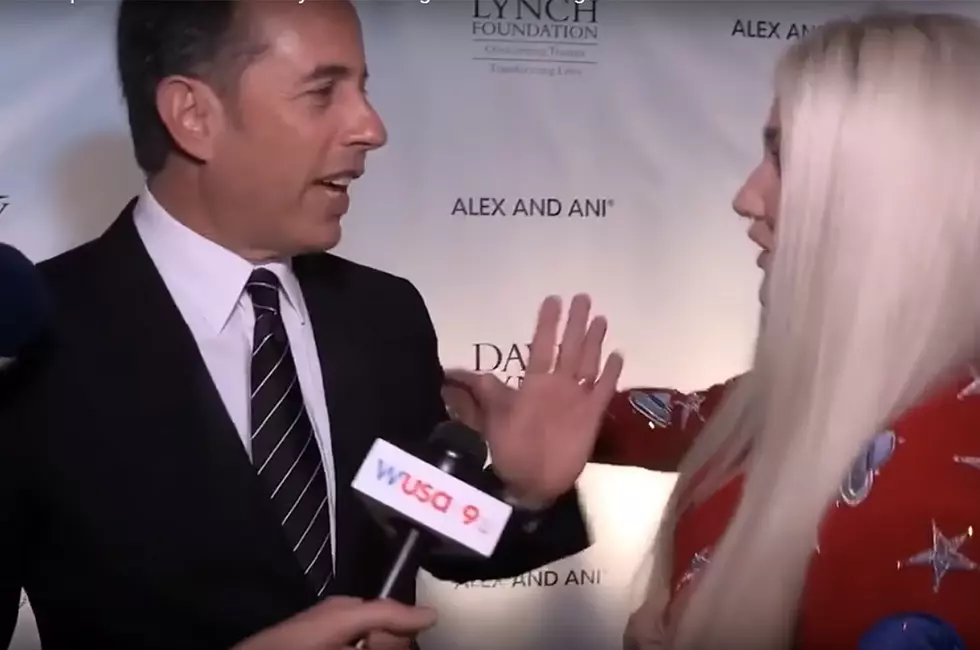 No Kesha Love From Jerry Seinfeld
In a move that would make for a great 'Seinfeld' episode -- 'What's the deal with hugs?' -- the comedian sidestepped an attempted squeeze from Kesha at last night's (June 5) National Night of Laughter and Song event.
Jerry's Advising Wale
You read that headline correctly. Two people I would have never thought I would put in the same sentence had a chat about marriage.