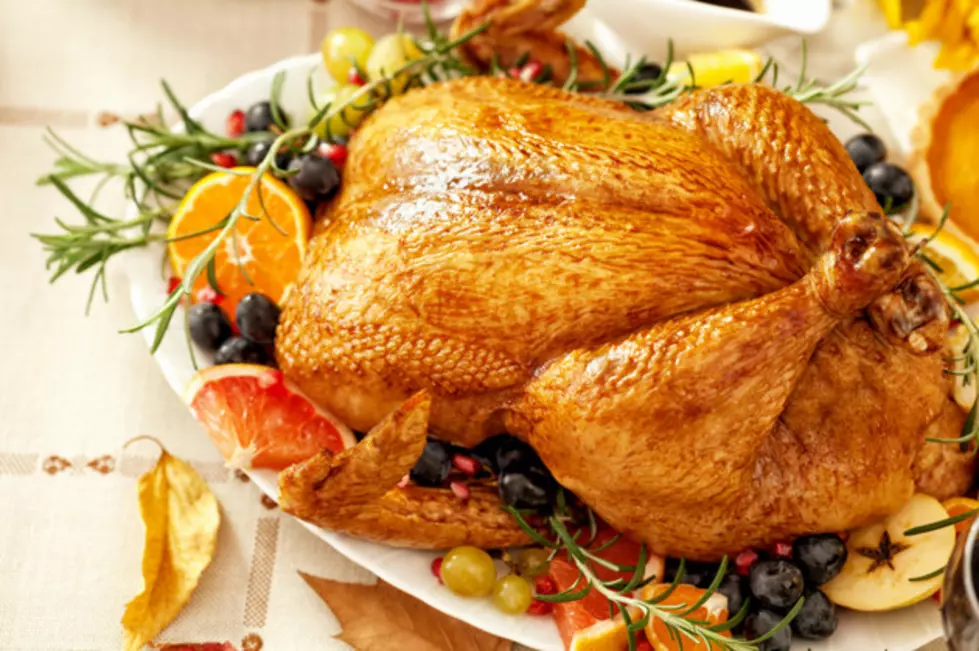 Thanksgiving Dinner For Two, Why Cook? Do This Instead
circlePS
Thanksgiving 2020 will definitely been one for the history books. Obviously it goes without saying but this year has been different and the ultimate family holiday will be one with a lot less gatherings nationwide. We're used to having "Friendsgiving" parties so that we can spend time with those that we're closest too and still spend "turkey day"  giving thanks with our families. Just last week it was recommended that people avoid flying home for Thanksgiving in order to minimize the spread of COVID-19.
Let's say you're one of the many who will not be traveling to gather with your family in order to avoid potentially exposing elderly grandparents / parents. If it will just be you  and your significant other and you still want to enjoy the tradition Thanksgiving dinner. Instead of spending hours in the kitchen slaving away over a hot stove to make a turkey the size of a chicken you should consider doing this. Order a Thanksgiving dinner for 2. Think about it why would you spend $75-$100 buying all of those groceries and doing all that work when for $40 you can have:
Turkey Breast or Spiral Ham
Mashed Potatoes
Stuffing
Turkey  gravy
Cranberry Sauce
Green Bean Casserole
Fresh Baked Rolls
Oh by the way all of this prepared for you by the famous Chef Zee at Zee's Rooftop. This makes all of the sense in the world for me so I though I would share the concept. Check out the menu below.
There are other very nice places also serving Thanksgiving dinners such as Bacquet's in Eagle
Barbacoa also has a great Thanksgiving spread for you to enjoy.
See Inside: Aaron Lewis' Luxurious $3.5 Million Rural Castle