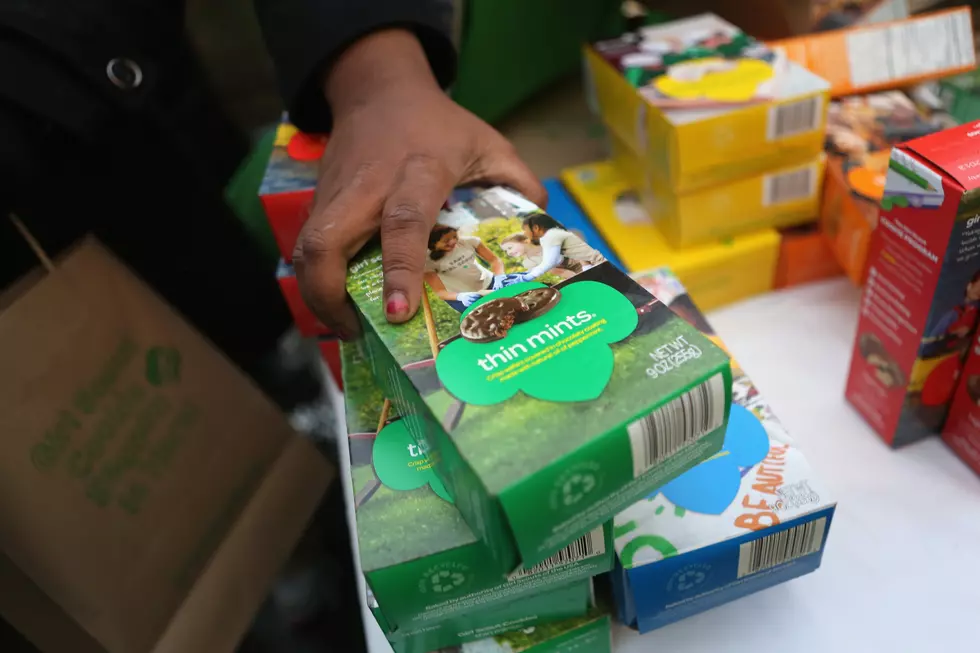 Win Your Office a Supply of Girl Scout Cookies from KISS FM
John Moore, Getty Images
I don't know about you, but there is just a comfort and joy in seeing the return of Girl Scout cookie season. Walking up to a grocery store, seeing the table set up and all of the green-- you KNOW those cookies are for sale and it's impossible to walk by without buying at least a box.
Well, you have been hearing a LOT about the Girl Scouts on 103.5 KISS FM this week and there's good reason for it. First of all, we're proud to be helping with the Great Girl Scout Cookie Kickoff!
This is where you come in! You and your team at the office work long hours, long weeks and we KNOW that you deserve some sort of treat. Help us, help you.
If you drop down into the form below, you will be able to nominate your workplace (or maybe a friend or loved ones, if you're feeling really generous).
For the next few Tuesdays, I'll be "tagging along" with the REAL Girl Scouts! I've always wondered what it was like to spread the Girl Scout Cookie joy. This is my chance!  We'll be picking places to go each Tuesday and dropping cookies off with more information on how to order some if you don't have any ties to any troops!
LOOK: 15 Discontinued McDonald's Menu Items