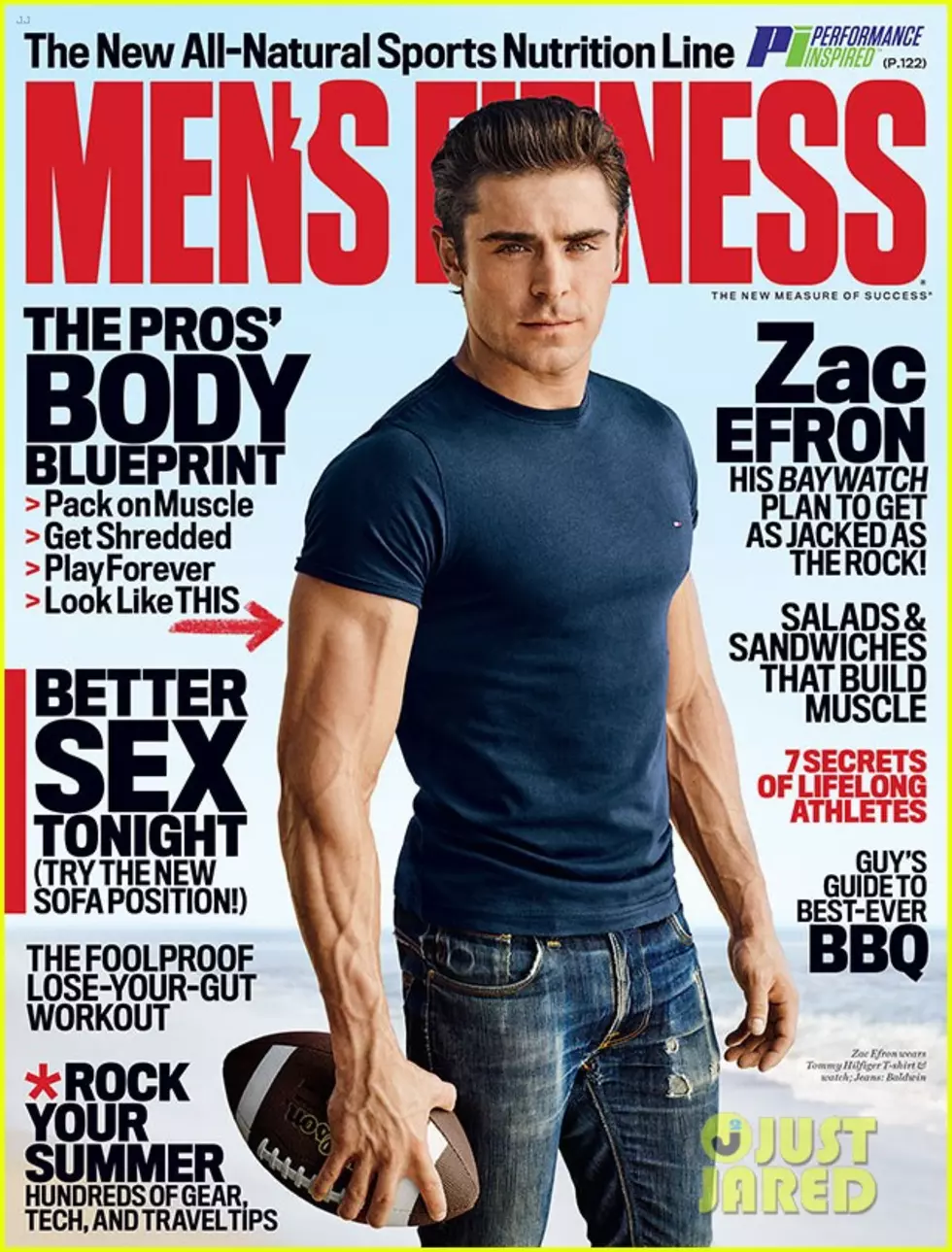 Zac Efron Admits He Wants to Kick His Own Ass Sometimes
Men's Fitness
Have you ever looked back at your former self and scoffed at the person you once were? Zac Efron has. Except it's not so much scoffing as violently hating, which is maybe some displaced rage on his end, you know?
During a recent cover story with Men's Fitness, Efron admitted, "I step back and look at myself and I still want to kick that guy's ass sometimes. Like, f—k that guy. He's done some kind of cool things with some cool people — he did that one thing [Neighbors] that was funny — but, I mean, he's still just that f—-ing kid from High School Musical."
The full interview has yet to make its way online, so there's no proper context for the quote, but Efron couldn't have been that bad in his youth, right? There's no real way of knowing, but according to his Neighbors co-star Seth Rogen, Efron's at least pretty okay now -- something he didn't expect before the two met.
"For sure, I assumed he'd be a guy I wouldn't like very much," Rogen said. "But he was very self-effacing and self-deprecating and I remember really liking him. He won me over."
He continued singing Efron's praises, saying, "What's surprising about him is how sympathetic and vulnerable he seems, probably because people view him a certain way and he's been sh—t on. He's someone you sympathize with, and that's really hard to do when you look the way he does."
Head over to Men's Fitness to read more about Efron's self-perception and also his newfound confidence that he could probably "destroy everything in [his] path" right now.
Celebrities Who Went Through Awkward Phases