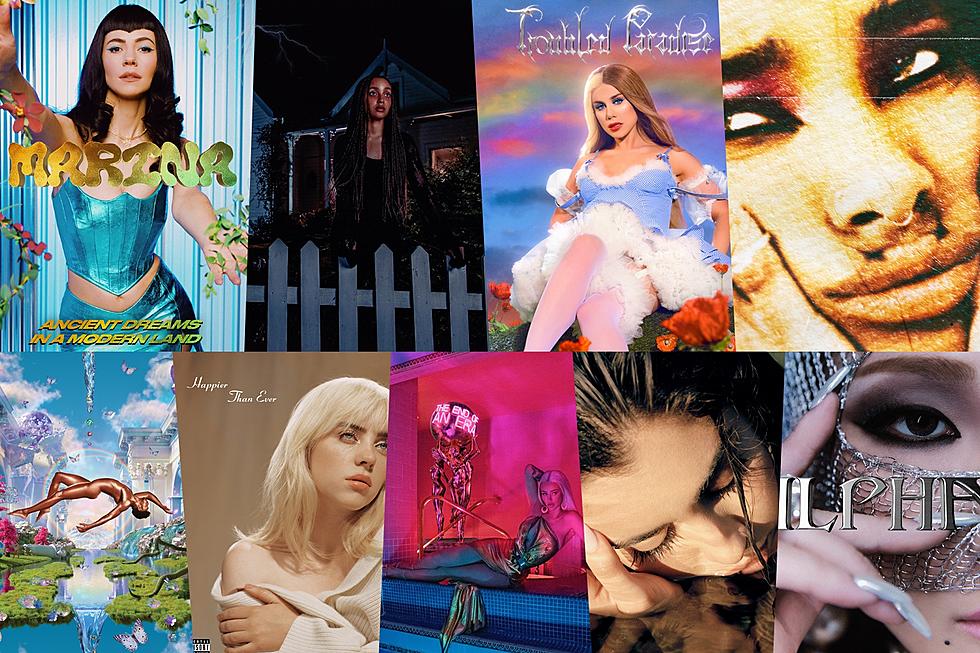 25 Best Pop Albums of 2021
Atlantic / Parlophone / Roc Nation / Columbia / Interscope
Pop music wasn't silenced in the face of a pandemic in 2020. If anything, music fans across the globe turned to their favs' new releases as a distraction from the dumpster fire that defined an indescribable year. Thankfully, things took a turn for the better (well, slightly) in 2021 — and the music was every bit as good.
Olivia Rodrigo got a jump start on the new year by dominating radio waves with her soaring ballad "drivers license." Her debut album Sour added a pop-rock edge to her musicality that played out across several other major releases in 2021.
Lil Nas X stole headlines with brilliant antics in the lead-up to his debut album Montero. After giving birth to the eclectic, hit-filled and soul-baring collection, it's clear that he earned the media furor several times over.
Meanwhile, Kacey Musgraves followed up her Album of the Year-winning Golden Hour with the long-awaited star-crossed; Halsey tapped Trent Reznor and Atticus Ross of Nine Inch Nails to help craft their rock-infused If I Can't Have Love, I Want Power; and Iggy Azalea closed out an era of bangers with the aptly titled The End of an Era.
Below, check out Team PopCrush's favorite albums of 2021.
Didn't see an album you loved on our list this year? Let us know in the comments or hit us up on Twitter!
Best Albums of 2021
From K-pop to R&B and everywhere in between, these are PopCrush's 25 favorite albums, EPs and mixtapes of 2021.