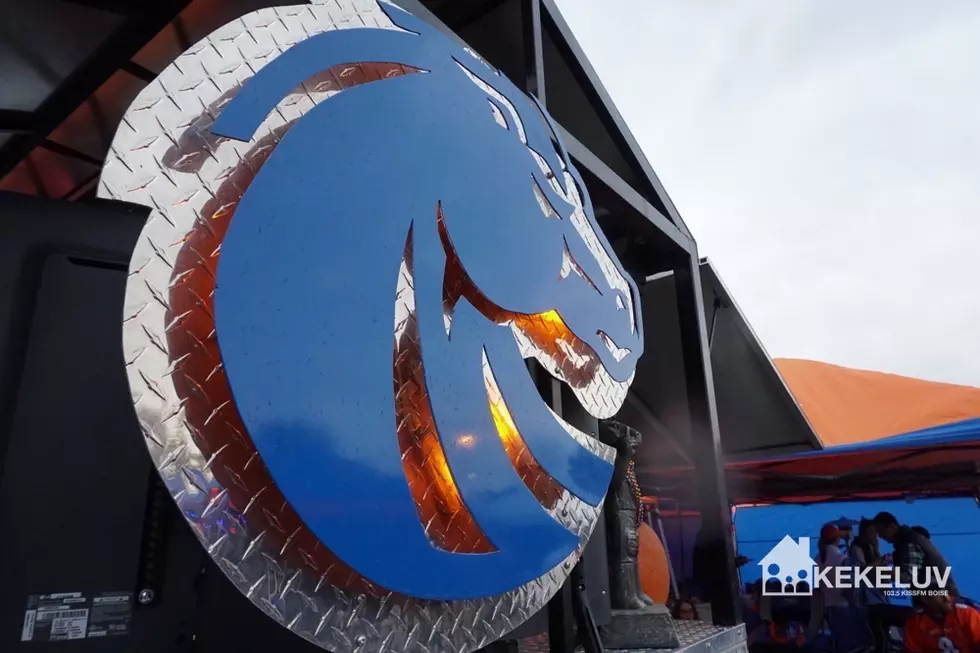 BSU's Iconic Statue of Liberty Play Assists Bronco Win Against Utah State
credit: Kekeluv, Townsquare Media
We've only seen this play a few times and one of the most memorable is from the famous Fiesta Bowl win under coach Peterson. That Fiesta Bowl win has gone down as one of the best college football games of all time.
That game wasn't the best because of one play but several epic moments. The game ended in the famous statue of liberty play that won the game for the Broncos against the Oklahoma Sooners.
We've only seen that same play ran by the Broncos a few times and all those by current coach Harsin. I can't be positive but all the statue of liberty plays run after that monumental game ended in touchdowns. Saturday night coach Harsin pulled from his old school bag of tricks and that same play ended in 6 points for a dominate Boise State Broncos.
The Boise State Broncos roll through Utah State with a dominating victory 56-21. This was maybe the second game where BSU came out and dominated all night long. If you remember there was three games in question this season. The Broncos needed to win the first game against the Florida State Seminoles, BYU and Utah State. They won game one but lost against BYU. They have been plagued by injuries and nobody knew what to expect Saturday night against BYU but the Broncos shut everyone down.
BSU still has another game against Colorado on the road but will take home-field advantage in the Mountain West Championship as they advance. The back up to the back up in the quarterback spot was our winner and he dominated. Will we see QB Henderson next week or the supposedly injured Hank?
I would suspect a repeat appearance of the big winner on Saturday night Henderson. Keep listening to Keke and Kat for hour free tickets all week. The Broncos are still playing for a potential New Years Six-spot that could place them in the Cotton Bowl.
Here's what up next for BSU.
@Colorado State on November 29
Host Mountain West Championship Game @Albertson's Stadium December 7 against Hawai'i.
If Boise State wins out and is selected to play in the Cotton Bowl you would be looking at a December 28, 2019 game in Arlington, TX.
Everything is subject to change but we'll keep you posted.