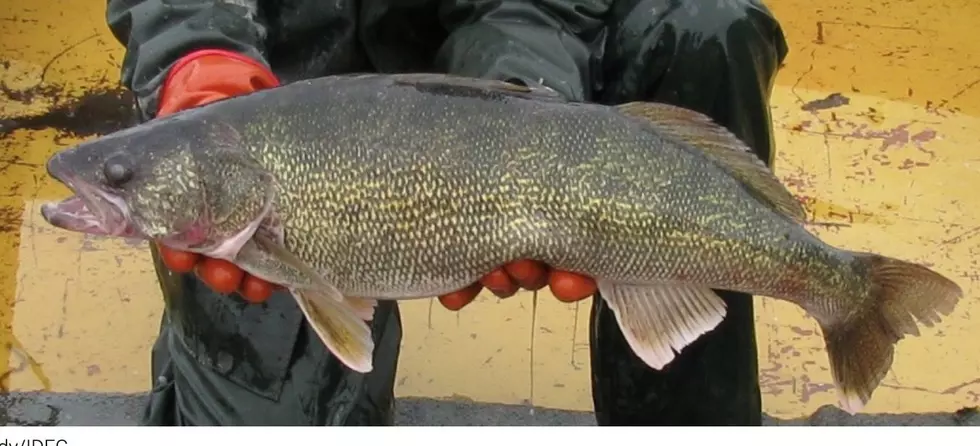 Catch These Fish and Take Home $1,000 Each In $50,000 Idaho Lottery Contest
Courtesy: Ryan Hardy/IDFG
My wife and the little ones have been visiting her parents in Oakley, Idaho for over two weeks. That's about three weekends that I've had to myself just throwing parties you know. It's been so crazy around this spot.
I'm sure you didn't believe that because quarantine really has kept me responsible. I haven't been taking any chances of bringing anything back home. The last thing I want is my family to catch anything. It's just been me, some work, and Netflix. That brings me to fishing and how I came across ways to win up to $50,000 dollars by dropping a line in the water.
I'd blame Disney+ for introducing me to National Geographic's Wicked Tuna. I binge-watch all 8 seasons and I don't even fish. Somehow I was looking up details on season 9 and you know how you fall down that rabbit hole. I came across a $50,000 contest being held at Lake Pend Oreille. I then saw a few articles regarding how to win and I figured what a great time to get you paid. This is Idaho and we love our outdoors and that includes some extra money. That little stimulus didn't quite satisfy us.
Where is Lake Pend Oreille? Well, It is about 9 hours away so you could look at it as a small weekend vacation. Here's how this works. Last year, fish and game began this lottery-style contest where they dropped fish in the lake as incentives. If you catch the correct fish you could take home $1000 and enter into another contest where they cash out $100 for anglers.
These walleye have been implanted with a microscopic, $1000 reward tag in their snout. Fish and game aren't playing when it comes to their contests! Are you interested? Honestly, the sky is the limit. I'll post the link below that gives you the location of harvested walleye, hot spots, and locations. This looks like a fun contest that could get you out for the weekend on the water.
See the Must-Drive Roads in Every State