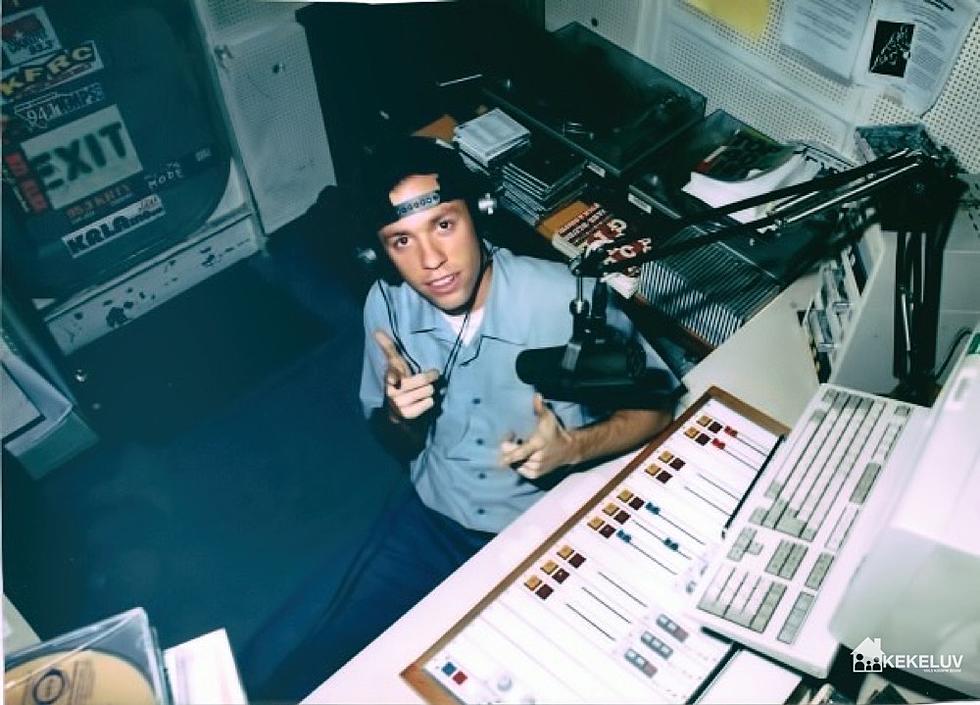 Memorial Day is Different This Year But The Meaning Hasn't Changed
Kekeluv aboard the Carrier U.S.S. Abraham Lincoln , doing radio.Photo by: Kekeluv
Memorial Day Weekend is here and for most of us it's like a Summer kick-off moment. This is supposed to be when temperatures heat up, pools open and that first tan drops a layer on us.
This year is different though. The country has been taken over by pandemic, a time in history that will never be forgotten, and yet we forget what Memorial Day really means.
This is a 3-day weekend that has been given to us by the fallen. Memorial Day Weekend is supposed to call attention to the men and women who lost their lives to protect ours. I proudly served like my father, uncle, brothers, and sister. We all made it through a different crisis and I remember being so worried about my little sister. Ugh. That was the worst knowing she was serving in the United States Army during a wartime situation. I prayed for her every day because she was deep in it. I remember stories from my uncle and the pain he kept inside. I served in the United States Navy which is how I ended up in the Pacific Northwest. I was station in Bremerton, Washington. I loved it. I miss what we call, "shipmates."
This weekend isn't about us though. It's a remembrance of the ones who didn't make it. There is something about a soldier that makes me stand up straight in my seat when talking. I envy a person who is willing to raise there hand to join a group of Americans to give their life for yours. Think about that. That's powerful to me.
While so many of us will be enjoying excitement for the opening of businesses during our current situation, many other families will be mourning. I try to get the nerve to always walk towards a man or woman in uniform to thank them. I am forever envious of the tireless passion they have for their fellow military brothers and sisters. I've never met a soldier that didn't wish they were back in battle side by side with their team. There is a bond that none of us outside could understand. When you see your friends die something comes over you wanting to get back and save the others. It's truly inspiring.
If you can't tell, I love our military. I wish there was a law that prohibited the sale of certain items to them and their families. So brave.
There are a few things happening this weekend and also some cancelations coming due to COVID-19. Make sure you have the Kiss App and we'll text you a list this weekend. It's also great to have for any changes that come up.
Thanks to all our servicemen and women who gave up their lives for ours. Thank you to the families who keep home steady while mom and dad proudly serve. Most importantly, thanks for the freedom we have in Idaho to write this article.
Let me share a great poem I received back in 2009 from a teen and his mom in an email. I went into the studio and put this amateur reading together. Do I sound younger here? It's old but the message never gets old. You'll even notice this is from when we were 103.3. I was never able to find the author so it's unknown. It's entitled, "A Different Christmas Poem."
Mountain Home Airforce Base, we see you.
Happy Memorial Day Weekend 🇺🇸I've also posted a list of even from KTVB that has a great update on closures and time changes for events.
READ MORE: 6 ways the whole family can play together at home