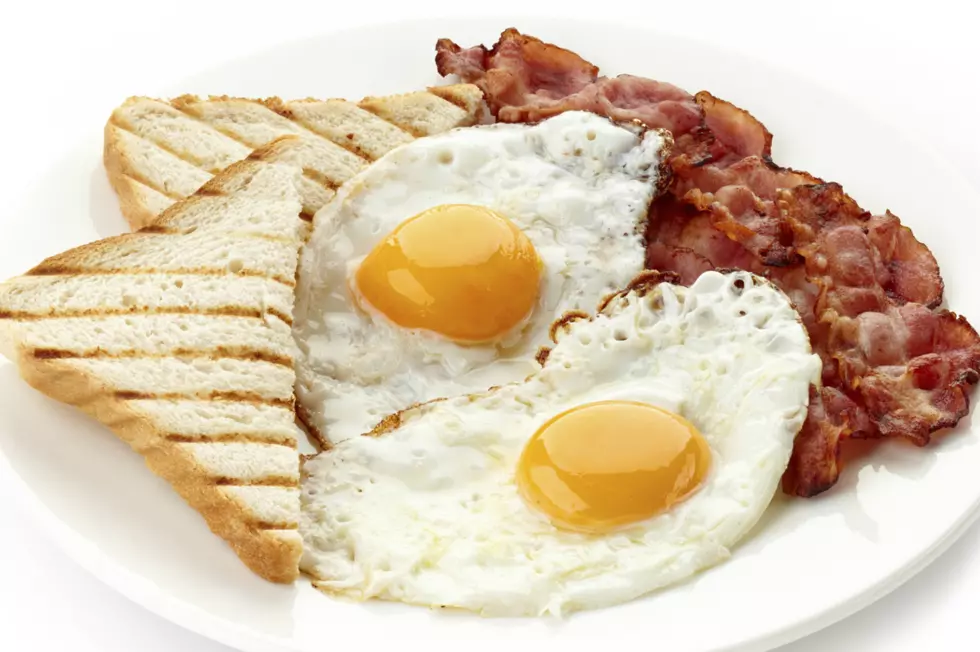 206,000,000 Eggs Recalled for Salmonella – Did You Eat One?
Thinkstock
No yolk about it, this is the worst salmonella outbreak in almost a decade.
It never crosses your mind while making breakfast to think "Wait a second...what if these eggs are pure poison and I don't even know it?" Unfortunately, that's something we may have to double check after this scary outbreak. While not necessarily fatal, salmonella can be deadly for children, the elderly, and people with immune system deficiencies. According to the FDA, it's time to check if the eggs in your refrigerator are safe to eat.
So far, 22 illnesses have been documented from the over 206,000,000 eggs known to be carrying salmonella. How can you find out if you and your family are safe? The FDA has a pretty straightforward way to check:
Any eggs with the following on the package should be disposed of immediately:
Plant #P-1065
Julian Date Range 001-102
If you believe you or your family have ingested any of the eggs listed, or if you have further questions, call 1-855-215-5730.