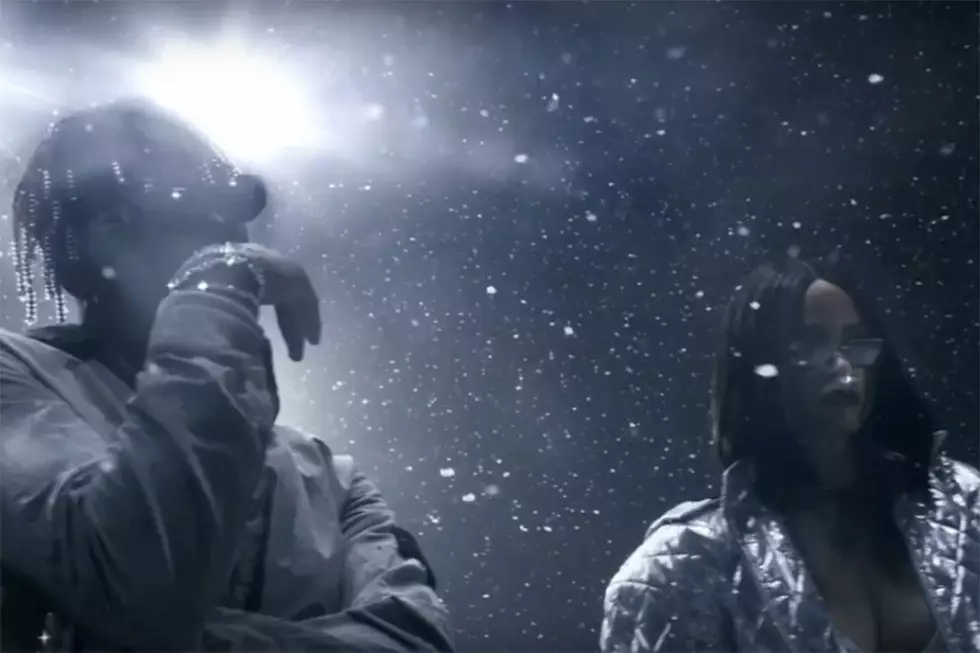 Calvin Harris Teams Up With Lil Yachty and Kehlani for 'Faking It' Video [WATCH]
CalvinHarrisVEVO via YouTube
After releasing videos for "Slide," "Rollin'," "Feels" and "Hard to Love," Calvin Harris returns with a new video for a track off his latest album Funk Wav Bounces Vol. 1. This time, the producer teamed up with Lil Yachty and Kehlani for "Faking It."
The video finds the artists in a fantastical ice world, as Kehlani sits atop a frozen throne and Lil Boat posts up on a frozen supercar. Things then begin to turn frantic as Lil Yachty takes a sledgehammer to the frozen car and ice sculptures start to crumble.
Check out the "Faking It" video below.
See 20 Rappers & Singers Yearbook Photos You Won't Believe