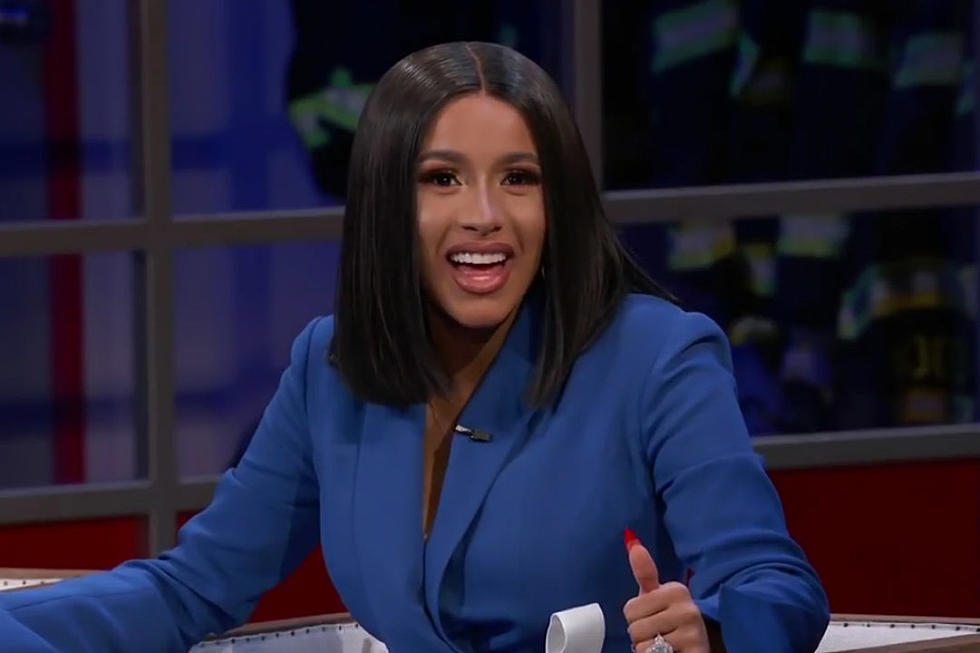 Cardi B Tells Jimmy Kimmel She's Not Mentally Ready to Bring Kulture Out in Public Yet
Jimmy Kimmel Live! via YouTube
Cardi B returned to Jimmy Kimmel Live! on Wednesday (Oct. 17), the spot where she made her television debut a year ago. One thing is obvious, Bardi has come a long way in the last 12 months and had a lot of new things to talk about including being a new mom and wife.
Cardi and Offset's daughter Kulture was born in July. With Kimmel, the Bronx rapper joked about the baby injuring her lady parts during birth. "She broke my vagina," Cardi said. "Why nobody tell you about that? Nobody told me they was gon' stitch my vagina. People just be like, 'Oh, when you give birth it's gonna hurt.' But nobody tell you."
She also touched on the stresses of being a celebrity mom. "It's not [fun.]," she admitted. "You wanna know something, it's certain things I want to do with my daughter. Like, I want to go to the beach with my baby. I want to take a stroll down the street with my baby. And it's just like I can't because I don't know whose next to me and who has certain intentions. And then, I don't want to show my baby off to the public right now. I just want to protect her. I'm not mentally ready. It's like paparazzi be everywhere, even in my asshole, so it's like...I would like to do normal things with my baby but right now I have to keep it very low-key."
Kulture was captured on camera for the first time two weeks ago. Cardi expressed her dissatisfaction with the invasion of privacy in a since-deleted tweet.
Check out Cardi B's interview on Jimmy Kimmel Live! below.
See Cardi B's Different Looks in 2018