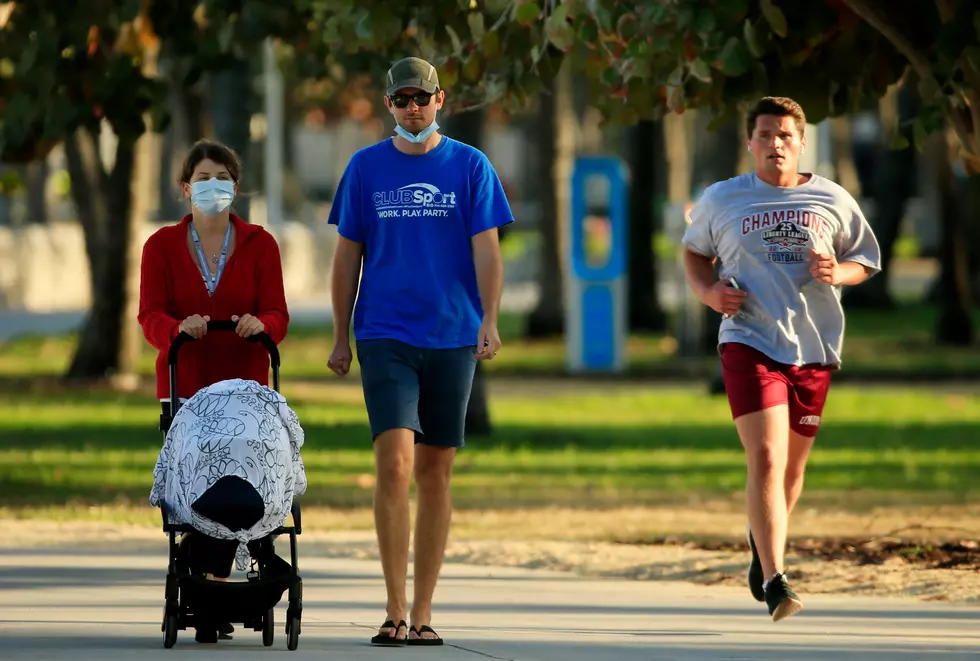 Current US States with No Mask Requirement – Idaho is 1 of 13
Cliff Hawkins, Getty Images
Biden's office plans to work with governors and mayors to create a nationwide mask requirement mandate. Most states already have one, while others, like Idaho have no statewide rule leaving it up to local leaders. Two states recently added face mask mandates: North Dakota and Iowa. According to CNN, here are the remaining states that as of now, have no official rules about it from a state level.
Alaska - The last frontier and my old stomping grounds. This is where people go to really, like really, get away. Alaska does not require the use of masks nor do they have rules on group size or business operations. They are only 'recommending' that residents practice social distancing and wear a mask. The mayor of Anchorage, the most populated city did sign an order requiring people to wear face coverings in public.
Arizona - And then there is where I grew up and where most of my family is. Gov. Doug Ducey has no requirements at state level but allows individual counties to mandate masks. Scottsdale, Phoenix, Tucson and Flagstaff are some of the major municipalities to have local mandates.
Florida - There is no statewide mask requirement, just some local municipalities that have their own mandates.
Enter your number to get our free mobile app
Georgia - Statewide masks are required for some essential employees, like for restaurants and personal care services employees but not for the overall public. Several counties and cities have mask mandates in Georgia though.
Idaho - We do not have a statewide requirement, but several local municipalities do, including Boise.
Mississippi - On September 4, Gov. Tate Reeves lifted the state face covering requirement. Just over a month later with cases rising, he backpaddled a bit and signed an executive order requiring face coverings in counties with higher Covid-19 case numbers, currently it includes 22 of the state's 82 counties.
Missouri - The state does not have a statewide requirement, but several local municipalities do.
Nebraska - There is no statewide mandate, but clients and staff in barbershops, salons, tattoo parlors and massage parlors must wear masks.
Oklahoma - They have a mask mandate in place but only for indoor public places throughout Oklahoma City.
South Carolina - Several counties and cities, including Charleston and Columbia, have mask mandates, but the state does not.
South Dakota - Gov. Kristi Noem has not done much at all when it comes to COVID 19. South Dakota is now the second worse state in the US, only behind North Dakota, in the number of cases per 100,000 people.
Tennessee - Has no statewide mandate but Gov. Bill Lee did sign an executive order granting the mayors in 89 counties the authority to issue mask requirements at their discretion.
Wyoming - Again, no statewide mandate, but in Cheyenne a mask requirement went into effect on November 1.
Do you think the states should mandate mask requirements?
CHECK IT OUT: 10 Items Might Be in Short Supply This Winter