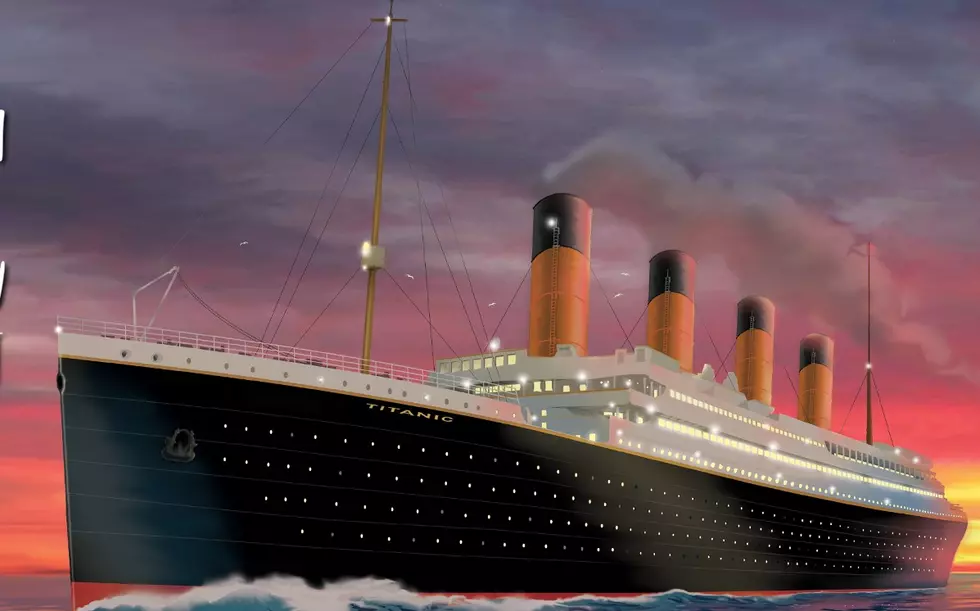 Donate Blood In Boise Wednesday for Discounts to the Titanic Exhibition
Idaho Discovery Center Website
There was a time not that long ago when you could donate some blood with free passes to Twilight. That's a true story. Vampires and blood were all the rage in 2009.
Anytime you can offer Idahoans something for gifting their own blood it's a win. Yes, I understand is all part of donating, but it like a thank you in which we appreciate. The Discovery Center of Idaho will be offering some special perks, Wednesday, May 26.
The American Red Cross is teaming up with the Discovery Center of Idaho for special 6-hour blood with freebies from Titanic: The Artifact Exhibition.
The success of the Titanic exhibition is been phenomenal from what I'm seeing on social media. I spoke with Alina who works for the Discovery Center earlier and mentioned sign-up early.
This has been a blockbuster hit and we've been selling out every weekend since opening on February 15...it's been really successful. We have a couple of classrooms in our building and so we're going to be having social distancing and precautions measures in place. Basically, visitors will get a two-dollar discount for their admission if they come to donate blood first on Wednesday, May 26 from 10 AM - 4 PM.
The blood drive will take place inside the Discovery Center. No trucks or outside blood drive on Wednesday. There is a link to schedule with code, DISCOVERY. If you plan to donate blood or even if you can't make Wednesday, plan ahead. The weekends are nuts and Alina said it would benefit you and the family if you called at least 7 days ahead. The special Titanic exhibit ends on August 15, 2021.
20 chilling photos of the empty streets in downtown boise during the 2020 Pandemic
This is what Downtown Boise looked like during the first month of the pandemic back in 2019. A friend of mine took these photos with his son as the streets were empty and locked down to Idaho. This is a dark and quiet time that we'll never forget.
13 Products No Self Respecting Idahoan Would Buy the Generic Brand Of