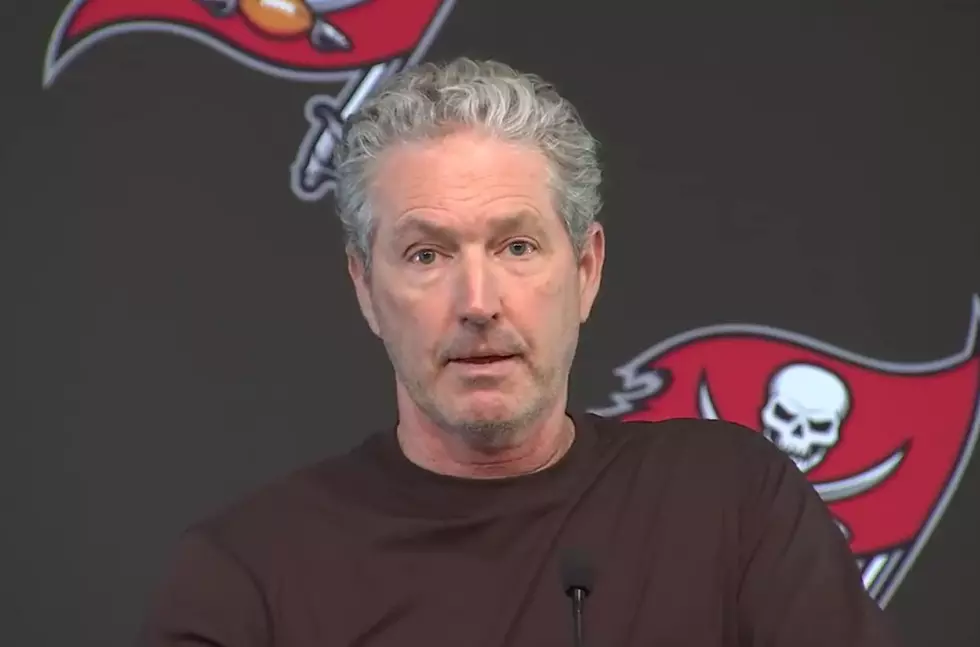 Five Facts About Boise State's Potential Savior: Dirk Koetter
Credit: YouTube / NFLNews
Oh, Boise State. You're really going through it right now and the haters are having a blast just roasting the blue and orange online. Over the years, Boise State developed plenty of haters claiming that the team and the program were no good. Time and time again, they proved these folks wrong.
Now, its feeling a little real: Boise State is far from a "cinderella story" or a "mid-major power"--they're struggling.
The Broncos fired Offensive Coordinator Tim Plough over the weekend, 4-year starting quarterback Hank Bachmeier has entered the transfer portal--and one man is being viewed as the potential savior: Dirk Koetter.
So who is Coach Koetter and why are these fans so fond of him?
Let's take a look at some highlights & facts about Idaho's own Dirk Koetter!
Things to Know About Boise State's Dirk Koetter
Boise State has a new Offensive Coordinator and he's no stranger to Boise. Here are a few things that you should know before Dirk Koetter takes over the offense this week!
Do you believe that he could be the saving grace of this football program? 
We totally get that it is going to take more than just one coordinator change to get Boise State back to where it needs to be in order to fulfill expectations--but the outlook on Koetter and his experience sure has fans excited. This week, a very tough San Deigo State team will be in town--will the fans show up in Boise? We will find out soon enough.
Famous Boise State Coaches
A list of some of the most successful and famous Boise State head football coaches.
Who Are Boise State's Quarterbacks?
A list of all five quarterbacks on Boise State's roster.