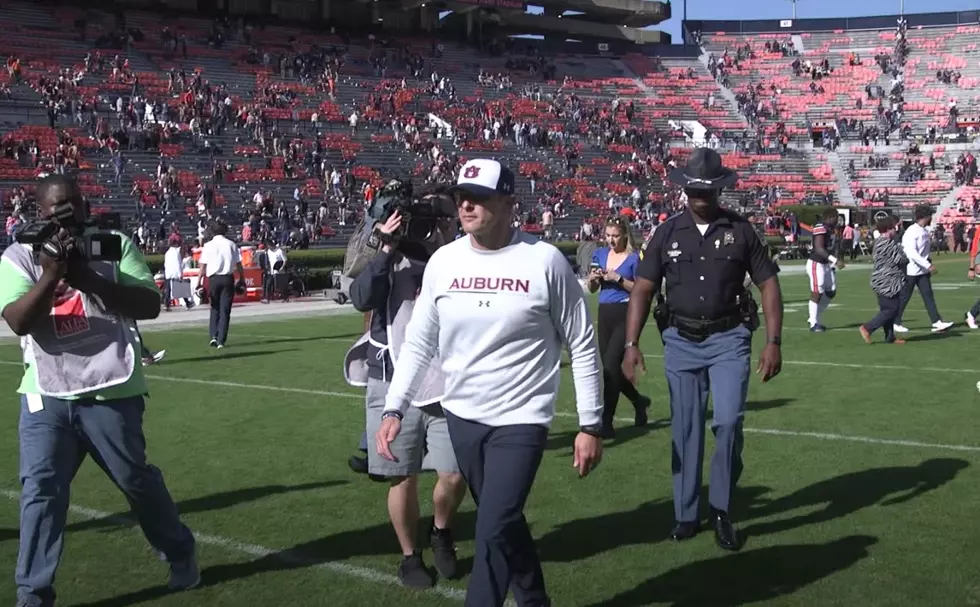 Former Boise State Coach Bryan Harsin Fired From Auburn
Credit: YouTube / Auburn Tigers on AL.com
Former Boise State Head Coach Bryan Harsin has been fired this afternoon from his current role at Auburn University.
To call the former Boise State Head Coach's time at Auburn University tumultuous would be an understatement-- out of the gate, Harsin had a hard time getting along on the big stage. Here in Boise, Harsin was a hometown hero--a local kid that graduated from our own Capital High School and eventually went on to lead Boise State to a Fiesta Bowl win during the program's peak.
That Fiesta Bowl win was their last--and the program hasn't been the elite non-major program since.
Upon being hired at Auburn, Harsin was highly criticized. Many couldn't believe he would leave his hometown gig where Boise State was regularly winning 9 to 10 games per season.
There were many stops along the way for Brian Harsin
Bryan Harsin's Tour of Coaching Jobs
A look at all of the stops on the coaching tour of Auburn Head Football Coach Bryan Harsin.
Eventually, he climbed to the top: the SEC. 
Fans of SEC football know that the culture just isn't the same there--it's intense. Win or get out of the way. Who is this coach from Idaho and how is he going to be the one to lead Auburn to victory in a crowded, competitive SEC field?
Along the way, tough losses, drama, and lack of retention--of both players and coaches--seems to have been what brought Harsin's time to an end at Auburn. He won't be walking empty handed, however--over $15 million will be owned to him by Auburn to be bought out of his contract. That's quite the payout.
Here is an example of what fans are saying online about the decision to fire Harsin:
We will continue to update you as this story develops.
The Players in the Rise and Fall of Bryan Harsin
A look at the kingmakers in the big-time world of College Football in SEC.