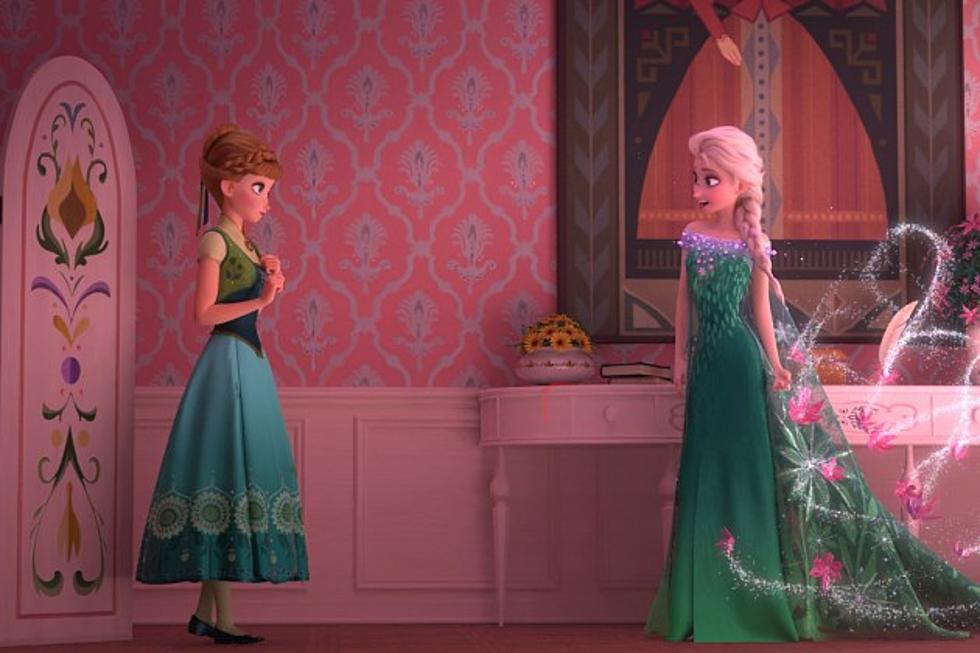 'Frozen Fever' Photos: Anna, Elsa and the Whole Gang Are Back
Walt Disney Pictures
You love 'Frozen', but you've already seen the movie and listened to the soundtrack an infinite amount of times. What to do? Well, just keep counting down the days until March 13, when an all-new 'Frozen' adventure—'Frozen Fever'—opens in theaters with Disney's 'Cinderella'.
This new 7-minute short film reunites everyone from the first film, including Idina Menzel as Elsa, Kristen Bell as Anna and Josh Gad as Olaf. Plus, original directors Chris Buck and Jennifer Lee have returned, and have brought with them a new 'Frozen' song to get stuck in your head from Oscar-winning songwriters Robert Lopez and Kristen Anderson. Says Gad about the new song, "If history is any indicator, kids will go nuts." (The parents are nodding their heads, knowingly.)
In 'Frozen Fever', Elsa has big plans for Anna's birthday, which happens to be in summer. That is until she comes down with a cold (get it!). As Lee says, "Elsa doesn't get a cold in the usual way. She's special. Surprising things occur that wreak a little havoc."
Unfortunately, 'Frozen Fever' might be the closest thing we get to a 'Frozen 2' for quite some time. Last year, Disney chairman Alan Horn said that a sequel "hasn't even been discussed." Disney might be content to stick to regular 'Frozen' short films (not unlike what they're doing with 'Toy Story') that they can use to promote their other movies. If these "live-action fairy tale films" become a yearly thing (and with 'Cinderella' this year, and both 'Jungle Book' and 'Beauty and the Beast' on the way), it could become a tradition to include a new 'Frozen' short.
Check out these new 'Frozen Fever' photos below (via USA Today) and keep an eye out here for your first clip, which should be arriving soon.