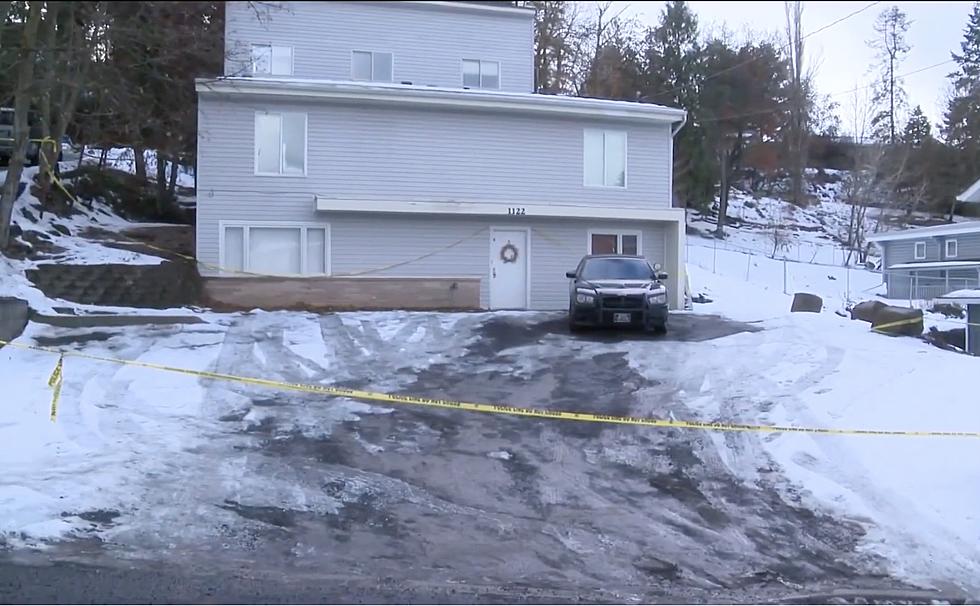 Future Plans Announced For Idaho Quadruple Murder Crime Scene
Credit: YouTube / KTVB
On the night of November 12th, 2022, most people did not know that by morning, Moscow, Idaho would never be the same. In fact, it's fair to say that most of the world had never even heard of Moscow, Idaho until that morning.
What should have been another morning in calm and quaint Moscow turned out to be a total nightmare--the lives of four University of Idaho students were taken at the hands of a murderer. Mystery surrounded the case for weeks and even with a suspect in custody awaiting trial--so many questions have been left unanswered.
It has been just over three months since the crime and it has felt like an eternity--the murders were topic of global discussion and the scene of the crime--a uniquely shaped, three level home in Moscow, Idaho--has become a symbol of crime, heartbreak, and infatuation.
Just a month ago, one person online re-created the home on SIMS 
Moscow Murder Scene Recreated in Popular Sims Video Game
A video has surfaced which gives a tour of the Moscow, Idaho home where 4 college students were tragically killed--as recreated in Sims. The creator shared that she hopes it does not offend anyone, but that it was her way of trying to help.
It's crazy what folks can do online these days. 
Online "sleuths" as they are called have been obsessed with the crime since it happened. Both the media and true-crime fanatics have camped outside of this home for months now--it has become a backdrop for a gruesome crime and those in Moscow, Idaho have just wished people would leave and let the community heal.
Soon, that backdrop will be no more.
In a recent announcement from the University of Idaho, after being given the house by the owner, the University of Idaho intends to demolish the property.
We think this is a great decision that will ideally prevent the home from becoming some sort of destination for "crime tourism" that frankly does not honor the lives lost here. 
Inside the Moscow Murder Investigation
Never Before Seen Images Capture Murder Suspect's Traffic Stops
Bryan Kohberger and his father were pulled over twice in Indiana while traveling across the country to Pennsylvania from Pullman, Washington.
Body Cam footage is broken down below--keep scrolling for the FULL VIDEO.
Items Taken From Idaho Murder Suspect's Apartment
After being unsealed, new search warrant documents reveal what was taken by investigators