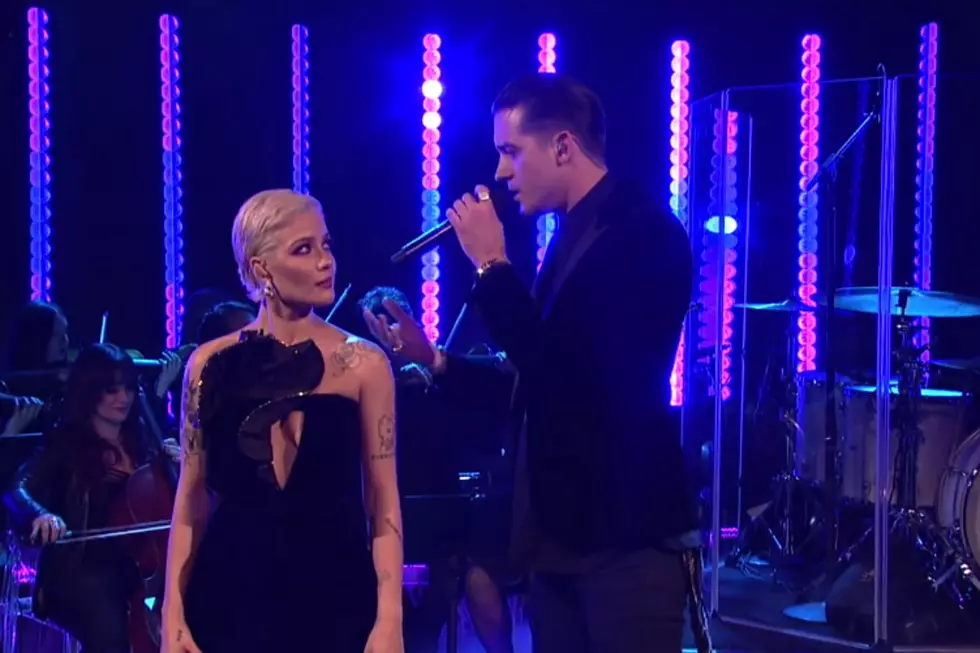 G-Eazy and Halsey Perform "Him & I" on 'SNL'
Saturday Night Live via YouTube
G-Eazy and singer Halsey are still going strong. Last night (Jan. 13), the couple performed their duet, "Him & I" on Saturday Night Live.
The intimate performance starts off with both entertainers caressing behind a make-shift window. As the song progresses, they make their way to the stage to belt out the rest of the rap ballad to the crowd, while staring dreamily into each other's eyes.
"Him & I" is off Eazy's new album, The Beautiful & Damned, which dropped in December. The album debuted at No. 3 on the Billboard 200, moving 122,000 units, of which 68,000 were pure album sales, marking his third Top 10 Billboard-charting LP.
The Oakland rapper recently made headlines after he parted ways with H&M over the infamous ad they ran which shows a young Black kid wearing a hoodie that reads, "Coolest Monkey in the Jungle."
"Over the past months I was genuinely excited about launching my upcoming line and collaboration with @HM," Eazy wrote in the statement. "Unfortunately, after seeing the disturbing image yesterday, my excitement over our global campaign quickly evaporated, and I've decided at this time our partnership needs to end. Whether an oblivious oversight or not, it's truly sad and disturbing that in 2018, something so racially and culturally insensitive could pass by the eyes of so many (stylist, photographer, creative and marketing teams) and be deemed acceptable."
Watch G-Eazy and Halsey's perform "Him & I" on Saturday Night Live below.
See New Music Releases for January 2018