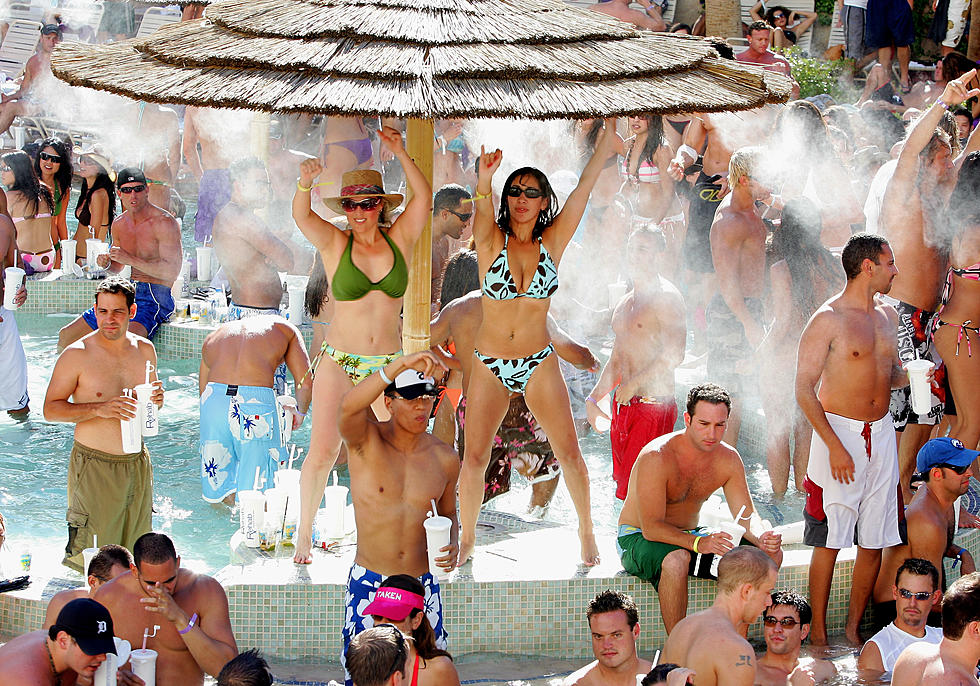 Get Rich, Wet, and Unload Your Problems in 24 hours!
Getty Images
I found a way to get rid of your heavy problems, fill your bank account, and sit poolside in one simple 24 hour period. You can do all of this under $100 dollars. Let me show you some Kekeluv!

I'm a big believer in Faith. You have to BELIEVE anything is possible and consume yourself with positive energy in order to receive what you want. I've NEVER met anyone that tries something and succeeds with a bad attitude. That brings us to this last party in August that could set up your bank account pretty nice
Come with us to Jackpot for a down and back party at the pool for one night. The entire price for two guests is $110 which includes:
Round Trip Bus Transportation.
Food Vouchers for Two.
Overnight accommodations for two.
Free access to the pool.
The chance to win as much money as you can!
Join 103.5 Kissfm's Mateo at Night for the pre-funk party on the buses which leave Friday, August 11th at 2 p.m. returning the Saturday, August 12th at 3 p.m. This gets you back to Boise just in time for work on Saturday if you get stuck with that shift. The 103.5 Kissfm air personalities have also been known to write sick/vaca notes to work if you desire.
Make sure to listen all week for free packages or you can click below to get the details. You will also have the opportunity to come back with free tickets to see Diplo at Life in Color at the Idaho Center. Let's get LIT together Friday, Aug 11th in Jackpot!
Good luck and get your passes HERE.