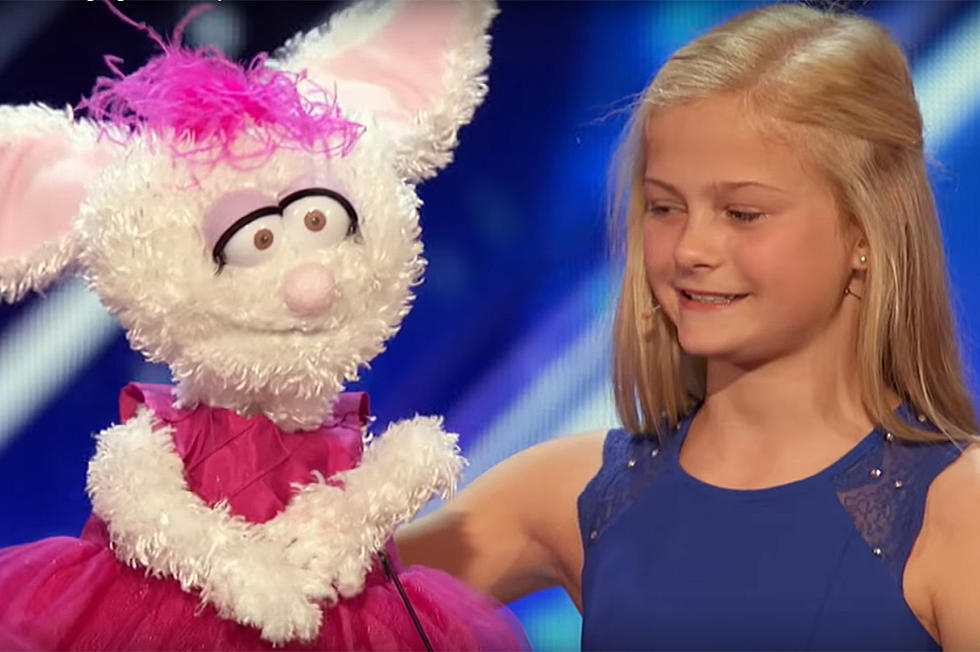 Girl Amazes 'America's Got Talent' Judges With Ventriloquism, Goes Viral
YouTube
Twelve-year-old Darci Lynne Farmer stunned America's Got Talent judges when her ventriloquist's rabbit burst into a rendition of "Summertime" that would make George Gershwin proud. The performance earned Farmer a Golden Buzzer to continue on in the competition, hugs from Mel B and Tyra Banks, as well as the accolade of an unforgettable performance via Simon Cowell.
"I would really like to keep ventriloquism alive because it's not common," Farmer explained to Cowell when he asked why she chose to share her talent on the show.
The Oklahoma native burst into tears when she realized how well she and her partner, Petunia, had done. Golden confetti flurried around Farmer on stage, and her mother soon joined her in an embrace to celebrate the big moment.
Since the episode of America's Got Talent aired last night (May 30), the clip of Lynne and her darling doll has gone viral, gaining 93 million Facebook views. Check it out below, and be ready to shed happy tears.
The Voice and Idol Winners Through The Years:
'American Idol' in a Battle for Pop Star Advisers" align="center"]