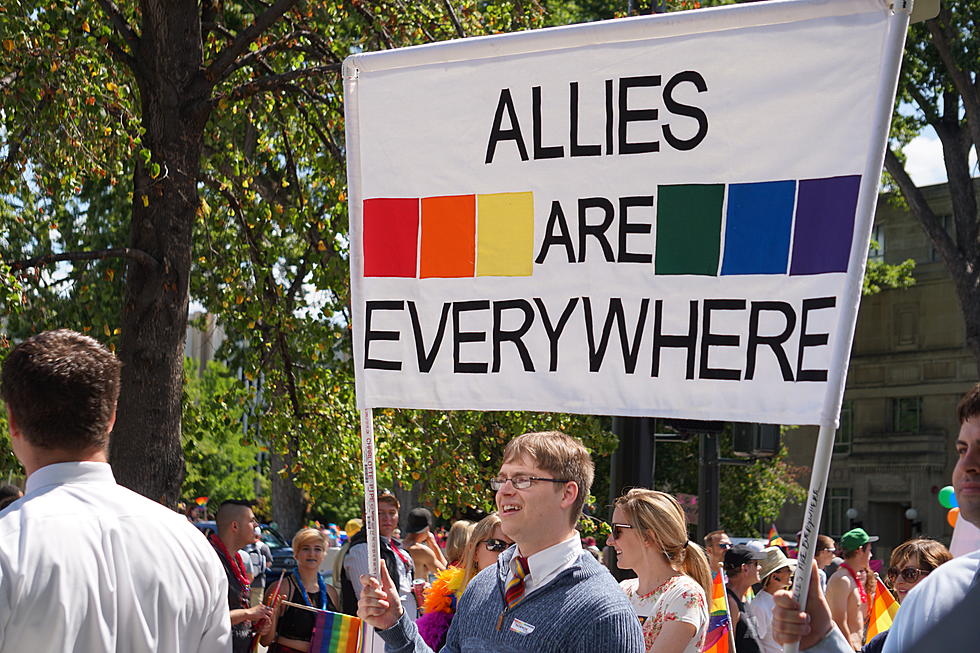 How Gay, Exactly, IS Idaho?
Photo by: Kekeluv
If this comes as a shock to you, well, that sounds like a you problem: There are gay people living in Idaho!
While your first thought about Idaho may not be "Oh yeah, that's the state where all the gay people live," we have so many amazing queer people here, and we've even brought receipts to prove it.
Luckily, the amazing people at LGBTMap.org have laid out a map of the U.S., showing each state's LGBTQIA+ population. At least, those who identify that way.
How did Idaho fare? Fabulously!
As of the latest staticstics, there are over 48,000 people who identify as a member of the LGBTQIA+ community. That's almost 3% of all people over the age of 18 living in Idaho right now!
3% of Idaho's workforce is party of the community, and 44% of gay adults in Idaho are currently raising children.
While we definitely have a long, long way to go as far as gay rights and equality in our state, we are proud to be home to thousands of incredible people who we love no matter who they love.
By the by, make sure you get out to Boise Pride this summer! We're involved heavily every single year, and it's such a great time for people to come out and celebrate who they are in a safe, welcoming enviornment.
This year, pride is happening September 8th - 10th at Cecil D. Andrus park in Boise. When you show up, make sure you come find us so we can grab a picture! We love loading up our pride galleries with smiling faces!
Boise Pride Festival Lineup 2022
Boise Pride Festival is returning stronger than ever this coming fall. With dates set for September 9th through September 11th, these are the headlining acts that you can expect to see on the main stage at Cecil D. Andrus Park in downtown Boise!