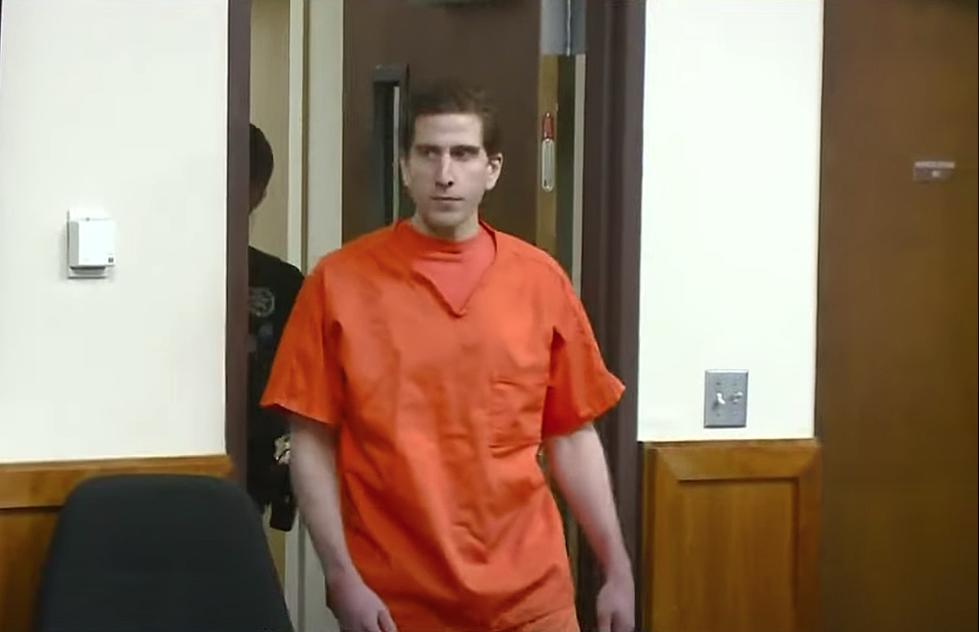 Idaho Murder Suspect 'Stands Silent'; Trial To Begin in October
Credit: YouTube / Law & Crime
Just last week, we shared the news just as it broke--Bryan Kohberger, the suspect in the Idaho quadruple homicides that shook the globe, would not be having a June hearing after all.  For months, the public and the victims' families have been waiting for that June date to get the legal process started.
Why was it canceled? It got moved up.
A grand jury was put together by legal teams and this group, made up of citizens in Latah County, decided that there was enough evidence presented to indict Bryan Kohberger--eliminating the need to have that preliminary hearing in June.
Kohberger's arraignment began at about 10:07 a.m. this morning at the Latah County Courthouse in Moscow, Idaho.
Local news reporter Alex Duggan quickly described the scene of the courtroom early on: 
As Kohberger entered the courtroom, he was seen in an orange jail jumpsuit--just like his last appearance in court, so many months ago now.
In a chilling formal procedure, the Judge read off the charges facing Kohberger--mentioning the murder victims by name. Kohberger then answered 'Yes' to understanding the charges and the penalties that they may carry--for each charge.
When asked to enter his plea, Kohberger opted to 'Stand Silent'--meaning that a not-guilty plea was entered on his behalf. Many legal experts have emphasized that this is a legal decision that is rarely used--especially in a case this size.
The State of Idaho has 60-days to announce intent to seek the death penalty.
Bryan Kohberger's trial date is now set for October 2nd, at 8:30 a.m.
Bryan Kohberger's Legal Situation: Explained
For months, the public has anticipated a preliminary hearing for Bryan Kohberger, who is facing charges for the murders of four University of Idaho students. Now, we've learned that won't be happening. Here's why:
Items Taken from Bryan Kohberger in Pennsylvania
Here's a look at what investigators recored as taken from the home
More Images of Bryan Kohberger & Idaho Murder Investigation
Recently released body cam footage give the public another new look at Kohberger prior to the November crimes he is facing charges for