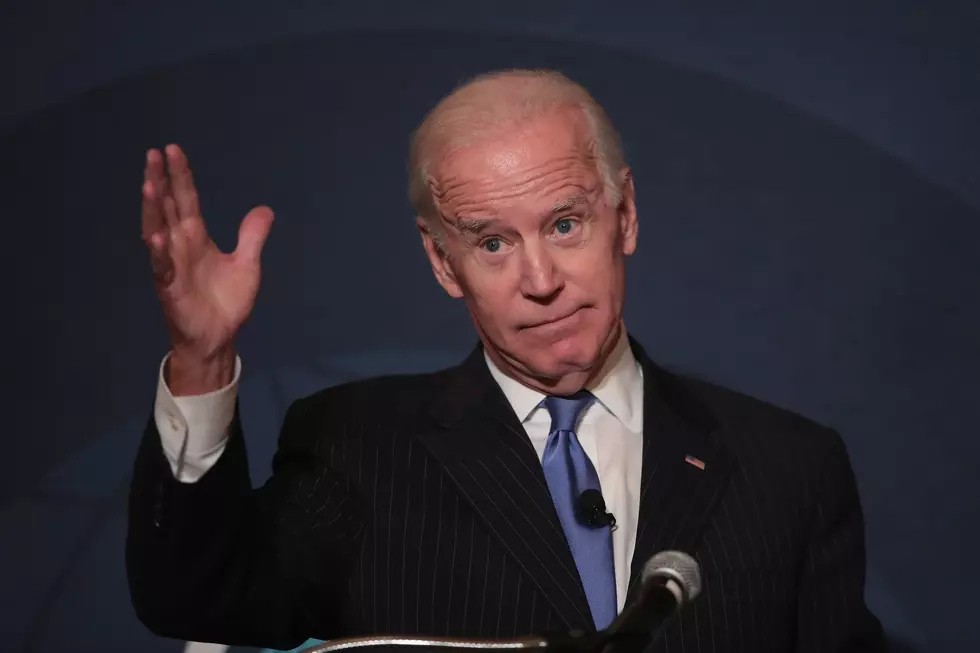 Micron's Idaho Layoffs a blow to Biden's Taxpayer Funded Agenda
Scott Olson/GGetty Images
Less than 24 hours after the president bragged about Micron bringing chip manufacturing back to America, the Boise-based company announced layoffs that will impact Idahoans working at Micron.
The company celebrated the Chips and Science by pledging to build the world's largest Fab in Boise. The company then announced that they would make a larger facility in New York state. The Idaho Statesman reported that Micron boss Sanjay Mehrotra shared the news during a conference call with shareholders. 
Micron Technology Spends $150 Billion
A look at Micron's role in technology and its leaders present and past.
The company told the Idaho Statesman that they would first look to attrition, a hiring freeze, or reducing the number of new people being hired and other means of reducing the workforce. Those moves could be challenging since the company promised thousands would be hired if the Biden Chips and Science Act was passed.
Check out an inside look at Micron's Historic Boise Groundbreaking
What happened yesterday in Boise.
The Act gives technology companies tax breaks to move their overseas facilities to the United States. Idaho's Congressional delegation unanimously voted against it, but it passed both houses of Congress and was signed by President Biden.      
This announcement is not the first time that Micron has cut its workforce. The company was forced to shed thousands of workers during the Great Recession in 2007-2010.
Is Boise Really One Of America's Most Disgusting Dirty Cities?
According to the research done by LawnStarter, these cities near Idaho are dirtier than Boise. Try not to cough as you go through them.