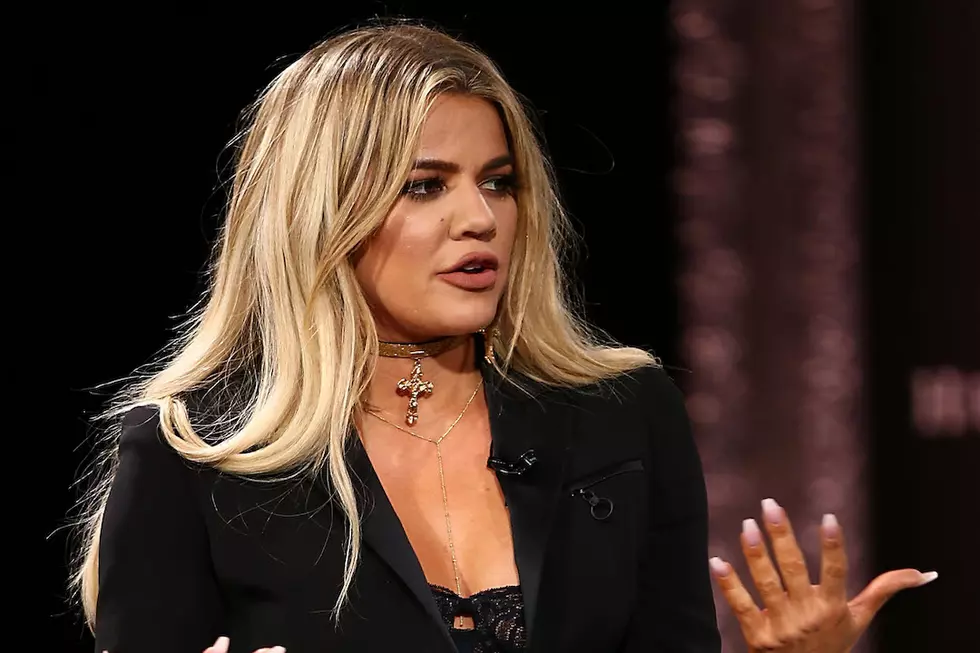 Khloe Kardashian 'Extremely Upset' Tristan Thompson Hasn't Been Involved With True
Joe Scarnici
According to Us Weekly, Thompson hasn't been taking his parenting responsibilities seriously and Kardashian, 34, is not thrilled. The reality star's ex hasn't been making an effort to see daughter True Thompson, an insider told the outlet.
"Khloe is getting extremely upset with Tristan because he isn't really making any effort to be involved in their daughter True's life," the source told Us.
Kardashian reportedly tries to be understanding about Thompson's game schedule with  the NBA, but is losing her patience with his lack of effort when he isn't playing. Thompson, 28, is on the road a lot because of his obligations to the Cavaliers, but a source told Us Kardashian is starting to feel as though Thompson "has moved on."
"Khloe understands he is on the road because of basketball and  lives in Cleveland, but she just feels that Tristan  has moved on," the insider alleged. "Tristan's attitude seems to be, 'I will see True when I see her.'"
Thompson has been spotted out and about on  more than one occasion, often surrounded by women. A recent report revealed that he was seen at a pool party in Miami on March 7. He was also seen having a good time during a Cavaliers game the following day. While in New York for a game, Thompson was photographed with model Karizma Ramirez, though Us Weekly reported that they aren't dating.
Kardashian, on the other hand, has been laying low. Posts on Instagram suggest she's been spending time with True and other family members.
26 Celebrities Who Were Caught Cheating