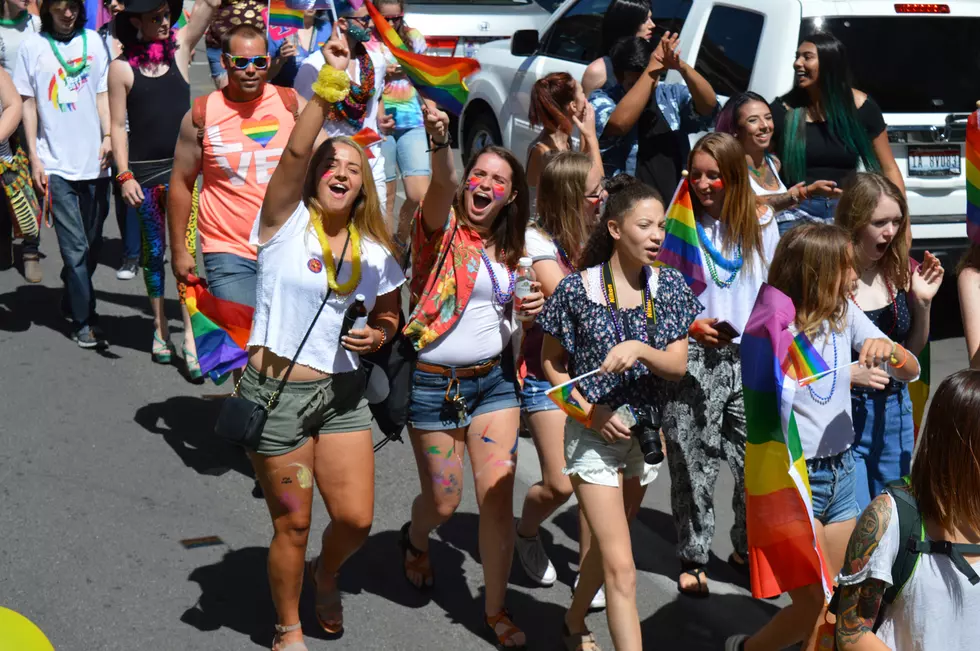 Michelle Heart Cam: Boise Pride Parade 2017 [PHOTOS]
Michelle Heart/TSM Boise
I can say without a doubt that Saturday was the most colorful day I've ever seen in Downtown Boise!  Thousands flocked DT for the Boise Pride parade, festival and block party!
103.5 KISS FM had the honor of being the last float to make its way through the parade route and if you've never been to the Pride parade, you'll see in these pictures that it's quite the honor.  Why? Because this isn't a parade where you just come just claim your space of sidewalk and watch it go by.  Hundreds of Pride supporters jump onto the route and follow the last float down to the Capitol!
Along the route, you could feel the love in the crowd.  Love for people of all ages, races, status and sexual orientation.  These photos really embody the power of the message #loveislove!