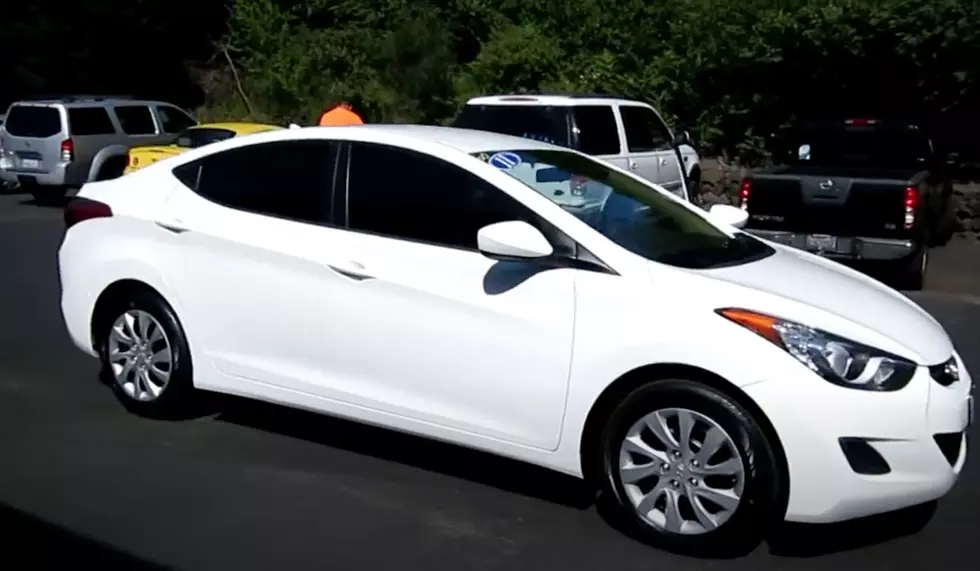 Moscow Police Seek Public's Help Finding 'Vehicle of Interest'
Credit: YouTube / Capitol City Honda
Just weeks ago, a quadruple homicide turned the small community of Moscow, Idaho totally upside down.  In a town where crime hardly ever happens and thousands of students study at the University of Idaho--a homicide, let alone four in one home, is totally unheard of.
The internet has grasped onto this case with folk from all over the world, literally, chiming in. During this investigation, authorities have time and time again asked the public to stop with speculation and rumor-spreading because it was only making things more complicated.
The public has been saying that they want to help and wished that investigators would offer up more information.  Now, authorities have indeed come to the public for help on a specific piece of this investigation--for the first time.
In a statement released by the Moscow Police Department on the afternoon of Wednesday, December 7th, some information was released along with a request for help:
Detectives are interested in speaking with the occupant(s) of a white 2011-2013 Hyundai Elantra, with an unknown license plate. Tips and leads have led investigators to look for additional information about a vehicle being in the immediate area of the King Street residence during the early morning hours of November 13th. Investigators believe the occupant(s) of this vehicle may have critical information to share regarding this case.
If you or someone you know has ANY information on this vehicle OR anything related to the case, police want to hear from you.
The vehicle pictured above is not the exact vehicle but rather a matching make & model. 
These 20 Crimes Are Still Unsolved in Boise
Can you identify anyone in these photos or surveillance videos? The Boise Police Department is hoping that you can give them a tip leading to more information! Who would have thought that the City of Boise would have so many unsolved crimes!
Idaho's 11 Most Wanted Criminals (Updated December 2022)
Take a good look at these photos. Do you recognize any of them? If you do you can make submit tips to IDOC by clicking
here
or to local agencies through
Crimestoppers
.
Boise's Most Wanted
Yes, even here in the Treasure Valley where crime isn't so rampant, there is a most wanted list. According to the Southwest Idaho Crime Stoppers, these are the most wanted of them all. So many of these mugshots are from Ada and Canyon Counties. Do you recognize anyone?