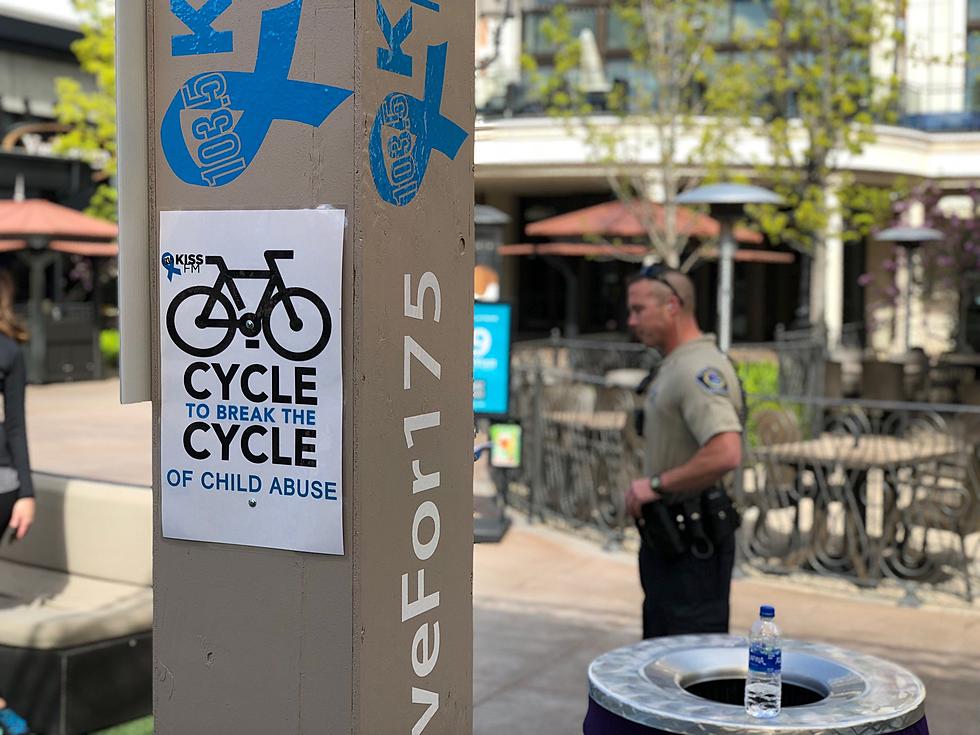 National Law Enforcement Day: I Have So Many People to Thank
Photo by: Kekeluv
Today is National Law Enforcement Appreciation Day and I just wanted to say thanks to our home team in the Treasure Valley.
I don't know many people that get too excited about running into officers or seeing one in your rearview mirror (other than Kat who can't wait to get arrested by a man in uniform 🚔)
I've been working with local law enforcement for years on and around our child abuse prevention campaign in April (Live for 175). There hasn't been one year go by without a man or woman in uniform showing up to support our fight against abuse. Law Enforcement is on the front lines of all forms of abuse. These men and women show up to see the aftermath of an abusive situation and a lot of the times have to leave.
There was one year when I ran 7 marathons in 7 days worried that it would never take off. We must have broken every law involving moving violations and anything else you could add. I ran in the streets, across bridges, through traffic and so on. I remember one day when Nampa police turned on the sirens and waiting for me at a stoplight. I knew this was the end.
The police officer instead thanks us for helping fight the cause and asked if we needed any assistance. I remember getting police escorts by Meridian Police, Boise Police escorts in Downtown and the list goes on. These men and women show up, cycle to help break the cycle of abuse for us each year in uniform and help us navigate life safely.
I had three police SUVs show up to my house within 5 minutes of our alarm going off. All that said there is always the oath they take to protect and serve us. I recognize that you have good and bad people in the world and that includes law enforcement. This isn't anything new but I also hope that we recognize the good ones.
Thanks to all our men and women in law enforcement and hope you have a safe day at work. Big shout out to your families because I recognize that can be the hardest job of all.