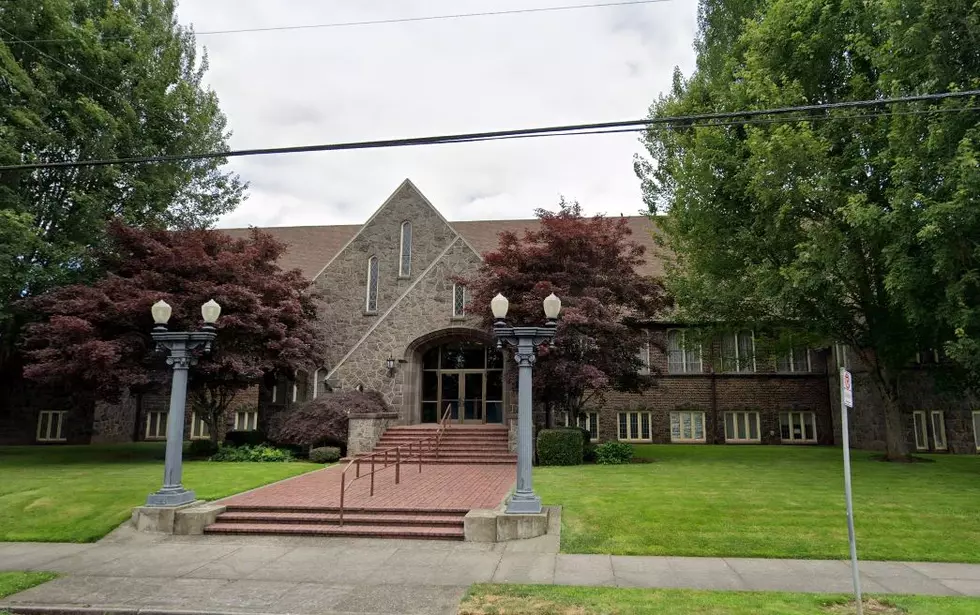 Oregon Church Blames Idaho, Utah For Stealing Entire Congregation
Credit: Google Maps
A 26,000 square foot building in Portland, Oregon sits vacant as there are no longer bodies to fill it. With a market value of over $11 million, it will take a special someone to buy this place, which was built in 1929.
What is it?
If you guessed a church, you would be correct.
The church has been vacant for over two years now and even before it was empty, it wasn't really "full".  It's a Mormon church and it is one of the oldest in the entire State of Oregon.  In a recent feature article written in the Willamette Week, the church Bishop said that there just aren't enough Latter-day Saints to fill it any longer.
It seems that lately, "Mormons" have been all of the rage--if you flip on any streaming platform, there is a show about the faith. Everything from the "fundamentalist take" of Warren Jeffs to crimes, like "Abducted in Plain Sight" and "Murder Among The Mormons".  Many who align themselves with the church are rather annoyed that such shows are being cranked out and feel like their intention is to put their faith in bad light. Regardless, the popularity of Mormonism in pop culture these days seems reminiscent of the frequency seen during Mitt Romney's presidential run.
So what's up with the empty church in Portland? Well, the Bishop is blaming Idaho. When asked about the vacant pew seats, the Bishop says:
They're moving to Utah and Idaho

 
Political unrest, economic downturn, and and rioting is what many think is driving the faithful out of Oregon--which has traditionally been one of the most Mormon-dense states in the country.
Now, after seeing church members flee--it's up for sale.
Could it be turned into a vacation home like some of these near us?
7 Old Churches Near Boise That Have Been Redeemed As Vacation Homes
Have You Ever Wanted to Live in a Church? See Inside Four for Sale in Idaho
Can these four churches for sale become as beautiful as
the one
that got remodeled into a $2.25 Million home in Boise's North End? With the right investor, they just might!
110 Year Old Boise Church Converted Into Beautiful $2.25 Million Home
Thanks, Idaho.
These 20 Crimes Are Still Unsolved in Boise
Can you identify anyone in these photos or surveillance videos? The Boise Police Department is hoping that you can give them a tip leading to more information! Who would have thought that the City of Boise would have so many unsolved crimes!
The 7 Criminals on Idaho's Death Row and Their Disgusting Crimes
Held in their 12'x7' cells 23 hours a day, these are the seven people currently on death row in Idaho. Idaho has performed three executions since 1977.
5 Twisted Idaho True Crime Stories That Made National TV