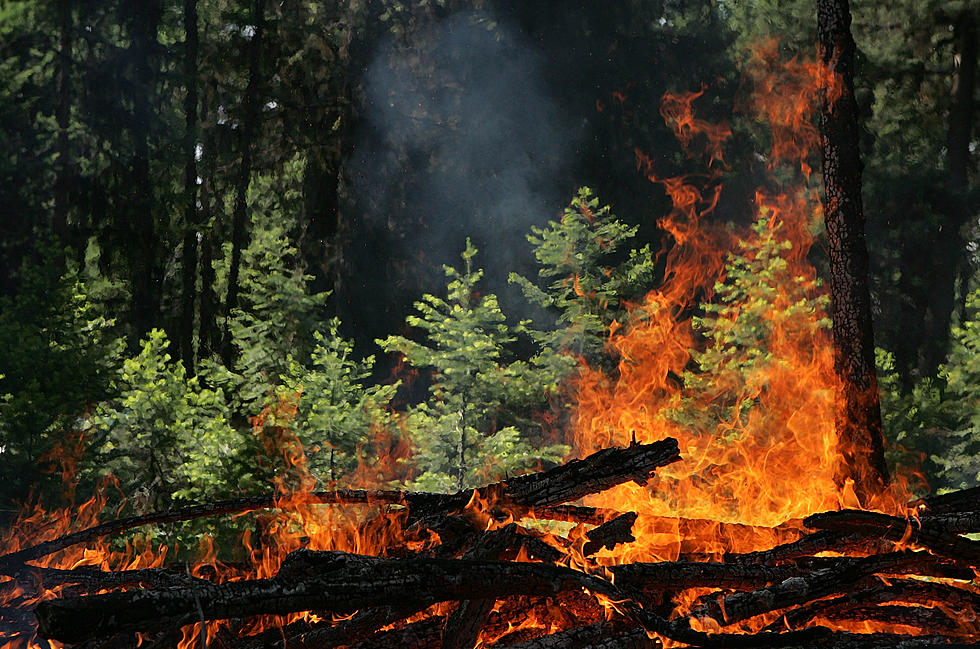 Smokey Air Caused By Over 74 Major Wildfires
Credit: Justin Sullivan via Getty Images
Major wildfires are covering most of the western states causing the air to be thick and hazy. See where all of the wildfires are in real time and have time to plan ahead should the fires reach our neighborhoods. An air quality advisory is in effect. 
In and around our immediate area, fires continue to burn Idaho, Montana, Washington and California - just to name a few.
Currently (as of Tuesday, September 6), the air quality alert is set at red. This is considered unhealthy for sensitive groups which includes people with lung disease, older adults and children.
Over the weekend, 200 acres of the foothills caught fire after two children started a fire in their backyard fort that got out of control. The fire has been extinguished but the air quality is still pretty garbage. It's not all caused by local fires.
There's a wildfire 10 miles north of Mountain Home near Highway 20 known as the Immigrant Fire – which has grown to 300 acres as of last night. The fire is believed to be human caused and is under investigation. More updates are coming in about this fire.
In Hood River Oregon, the Eagle Creek Fire that stranded more than 150 hikers in the Mount Hood National Forest has grown to about 5,000 acres and closed part of I-84. Smoke and ash has been blowing over much of the Gorge and in Portland. The fire is said to be human-caused likely by the misuse of fireworks and a suspect has been identified. All hikers are safe. Updates on this fire can be found HERE.
In Montana, fires are covering over 200,000 square miles. This includes Montana, Idaho, Wyoming and the Dakotas. While Montana was already on fire, lightning last week sparked at least 40 more fires which were spread by high winds. The smoke is so heavy that it's even difficult for plans to fly over and check on fire size and status. Montana has received an emergency declaration with no end to the fire in sight. The National Guard is making their way in to help firefighters. The state's cost is estimated at $71 million. Montana fire updates continue to come in.
Here's a map from the US Disaster Response showing all the active wildfires by the minute. Click on an area to find out the status of a fire and see images or videos.