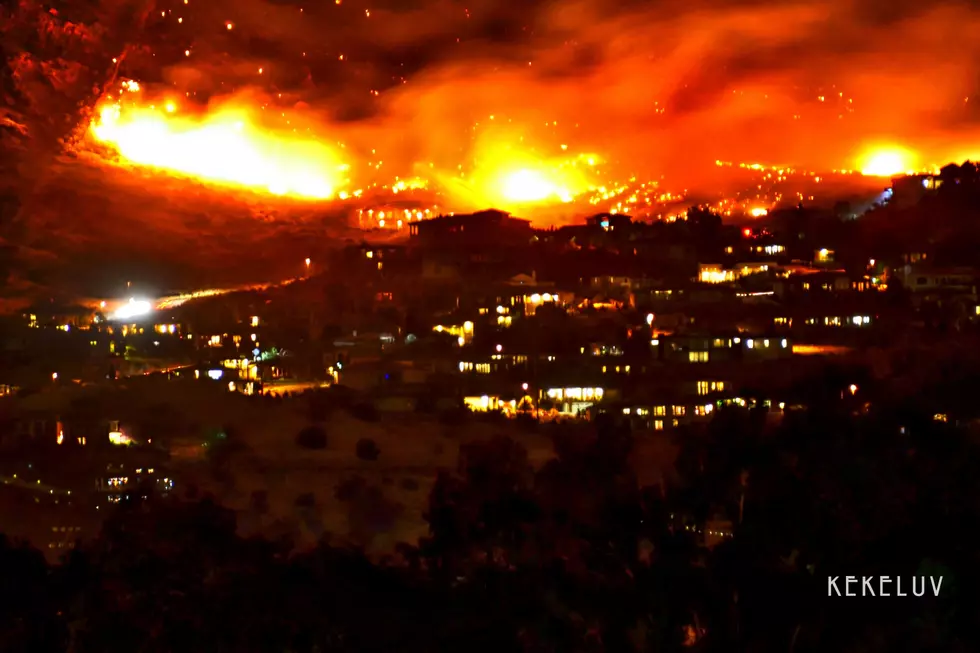 Table Rock Fire Starter Forced to Pay Impossible Fine in Two Years
You do the crime, you do the time, right? What about payment for your crime? How on earth does anyone - let alone a teen - gather enough money to pay the bill before his probation ends. Is this a GoFundMe you would donate your money to?
Taylor Kemp, who is responsible for starting the Table Rock fire by lighting a firework that left one of our favorite places in Boise as an empty, charred hill. Driving downtown, exiting off the freeway at the airport and anytime you wanted to meet friends for a quick hike or just a great view of the city, we were reminded that one of the biggest fires we have seen had destroyed our hopeful destination.
That same illegal firework will be sold in Idaho again this year. It's a misdemeanor to set off the firework in our state but you can purchase it - if you sign an affidavit saying that you're not using it in our state.
Insert your own opinions here.
Because of the massive cleanup, the loss of structures and a home, Kemp has been ordered to foot the bill. The total amount: $391,790.45. The payment must be made in full within Kemp's probation period which is two years. If the total amount isn't paid, he could be charged with contempt of court and a probation violation. Breaking this down, it's $536.70 a day.
It all seems impossible, doesn't it? Well, that's what has been ordered and that's what will be.
My first thought was GoFundMe and Kemp setting up an account. Do you think anyone would donate to that page? How does one pay off an amount so high?
Don't get me wrong, I'm not feeling bad or trying to save someone who started a fire that torched 2,500 acres of our precious city - I just question how it will all get done.