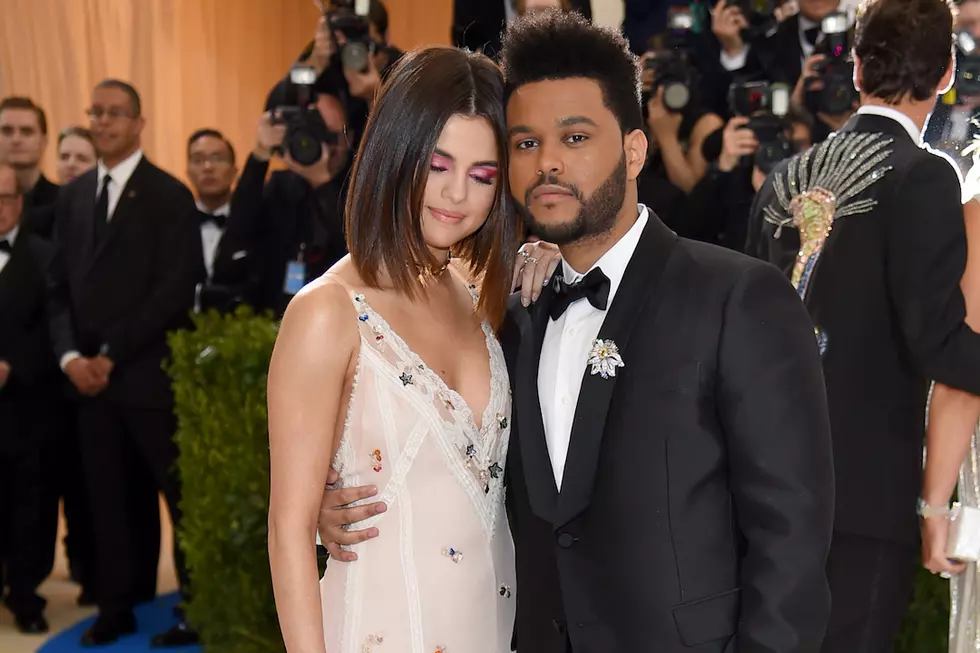 Fans Think The Weeknd's New Song "Call Out My Name" Describes His Breakup With Selena Gomez
Dimitrios Kambouris, Getty Images
Fans are ecstatic to finally get another collection of music from The Weeknd, as he dropped his My Dear Melancholy project earlier today (March 30). While listeners are going through the six tracks, one standout comes with his new song, "Call Out My Name," as fans believe it's about his breakup with Selena Gomez.
If you recall, the the two broke up last year, and not long afterwards, she was seen hanging out with her ex-boyfriend, Justin Bieber. The Weeknd's new song seems to be about a woman he was in love with, who ended up breaking his heart by unexpectedly ending their relationship.
Fans allude that it details the former pair's split, being that there seem to be a lot of coincidences from their relationship in the lyrics such as Gomez's battle with Lupus. During their time together, she underwent a kidney transplant, which led to Abel skipping his MTV VMA's performance.
"We found each other/I helped you out of a broken place," he sings. "You gave me comfort/But falling for you was my mistake."
Many fans are sure that the song is about the female pop star, as at one point The Weeknd croons that he "almost cut a piece of myself for your life," which could mean that he almost donated his kidney to her, instead of her friend Francia Raisa.
Music critics and fans are still dissecting the album and its lyrics, but for now, it's great to get some new music from The Weeknd.
Peep the responses from fans who believe that The Weeknd's "Call Out My Name" record is about his breakup with Selena Gomez in the gallery below.
See the Responses From Fans Who Think The Weeknd's Song "Call Out My Name" Is About His Relationship With Selena Gomez