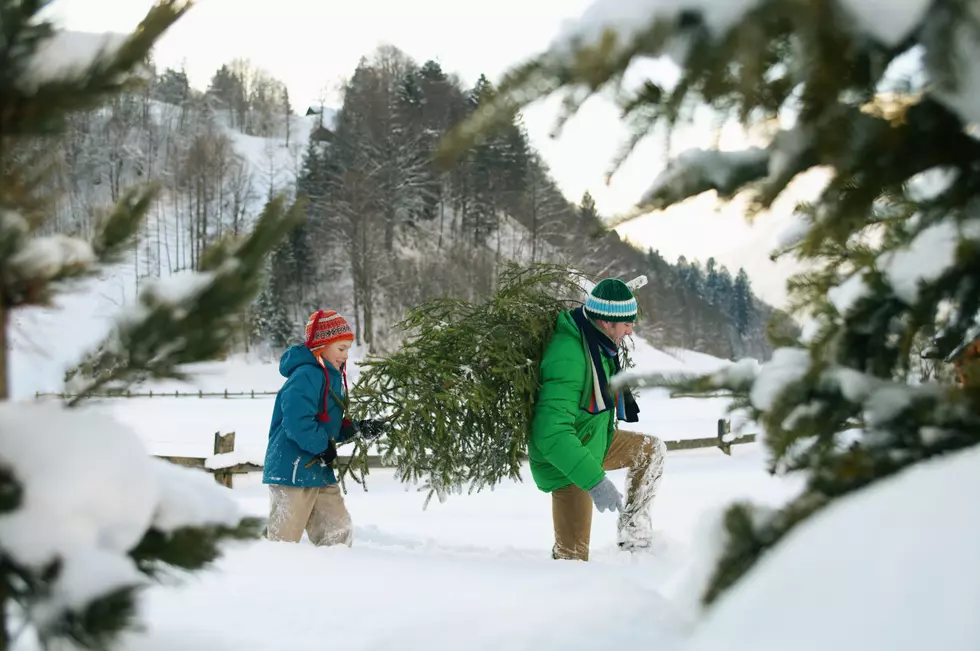 There's Already a Christmas Tree Shortage – Here's How You Can Still Get One
credit: Thinkstock
It may be a little early to start thinking about Christmas and there's no way a tree would live inside your home from now until the holidays but it is time to plan ahead for that Christmas tree because if you don't, it won't be waiting for you this year.
Any chance I get to talk about Christmas, I'll take it.
The smell of a fresh tree in the living room is one of the most amazing smells. That, and fresh baked anything while watching Hallmark Christmas movies. Right now, my body is in a state of pure bliss.
If you aren't walking out into the knee-deep snow to cut down your own Christmas tree (for only $10) but still want that real tree smell in your house, you'll have to pre-order your tree right now. Call your favorite Christmas tree lot or nursery and make sure they know you want yourself a real one this year.
Also, it's looking like the tree farming business might be lucrative in the coming years if you'll be able to corner the market.