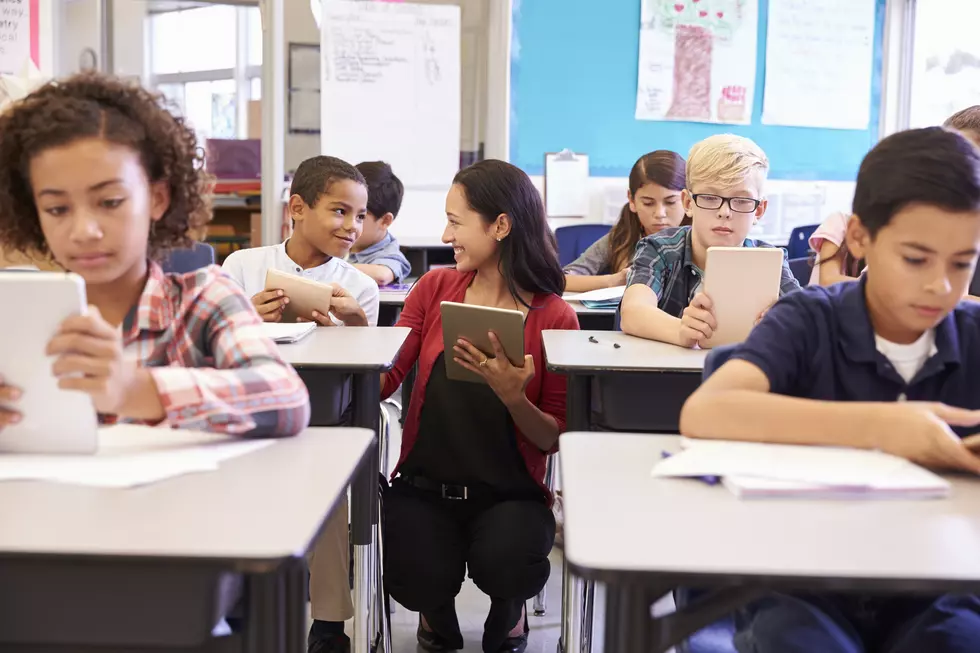 Three Fun First Week Of School Traditions
monkeybusinessimages, ThinkStock Images
Here in the Treasure Valley West Ada Schools started today. Yes, there were plenty of tears from all the kindergarden drop offs but there was also a sense of relief, a sense of freedom and most importantly a chance to regain some sanity. Needless to say every stay at home mom was out having brunch with their girlfriends after dropping off the kids. Congrats Moms... you deserve it.
Now that you've had an incredibly emotional day here are three ideas for "fun first week of school traditions" that you can start now.
1. Goals Video - Using your iphone sit your young student down and ask him what his goals are for this particular school year. It's always great to look back at your 3rd graders perspective one year later when you repeat the exercise. Plus it will make good footage for his or her wedding video someday.
2. Height Check - Kids grow so fast but we fail to notice it because we see them everyday. Every year on the first week of school it will be fun to see how much your child has grown. Mark a spot on the door frame or wall with a line that shows their height, grade and date.
3. First Day Of School Interview -  This is my favorite because it basically opens a window into your child's world. The first day/week of school interview asks everything from... What you want to be when you grow up to what is the best thing that happened today and of course who is your best friend?. Download it here and make some memories that will last a lifetime.
10 Flights Out Of Boise for Under $100
We all know that Boise, Idaho is one of the greatest cities in the country to live in. The secret is out and thousands are moving here. But even those of us who LOVE this city need a little time away and these cheap flights out of the Boise Airport could make your next vacation much more affordable!