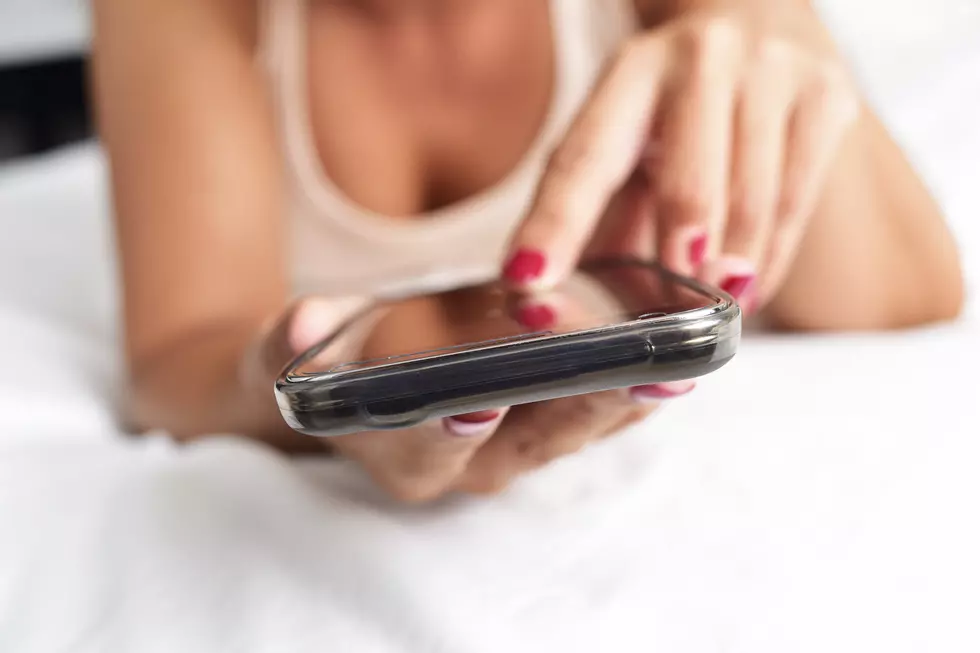 Toddler Sends Nude Pics Of Mom To Phone Contacts
nito100
This two-year-old has developed savvy snapchat skills.
Emily Schmitt is a married mother of 4 that was just living her normal life in a small town just outside of Columbus, Ohio.  That normal life was turned upside down when she realized what her 2-year-old daughter, Carsyn had done.
When you read the headline you probably thought this Ohio woman had a bunch of naughty selfies on her iPhone and her daughter accidentally accessed them which lead to this horrifying incident, right?  Wrong.  In fact, very wrong.  Here's what went down.  Emily gave her daughter her phone to play with while she dried her hair after a shower.  She had no idea that her daughter was snapping photos of her completely nude then sending them to all of her contacts according to the Daily Mail,
It wasn't until she received a text from a co-worker saying 'thanks for the nude' that Emily realized her daughter had been sending naked shots of her to various friends on Snapchat - including work colleagues and former uni pals.
The mortified mother eventually posted a public apology on facebook and almost broke the internet.
Pictures of Emily's bare butt went out to people she hasn't talked to in years.  Everyone from a childhood friend to a former co-worker.  Then there's the college friend that had a crush on her back in the day.
I can't imagine the anxiety she must have felt when she realized naked photos went out to all of those people.  I can say she handled it with complete grace and a strong since of humor.  We won't hold the fact that she's from Ohio against her.  Well done Emily.  And also, I'm blocking you on snapchat.  No hard feelings?
Enter your number to get our free mobile app
CHECK IT OUT: How To Unlock Your iPhone With Your Voice