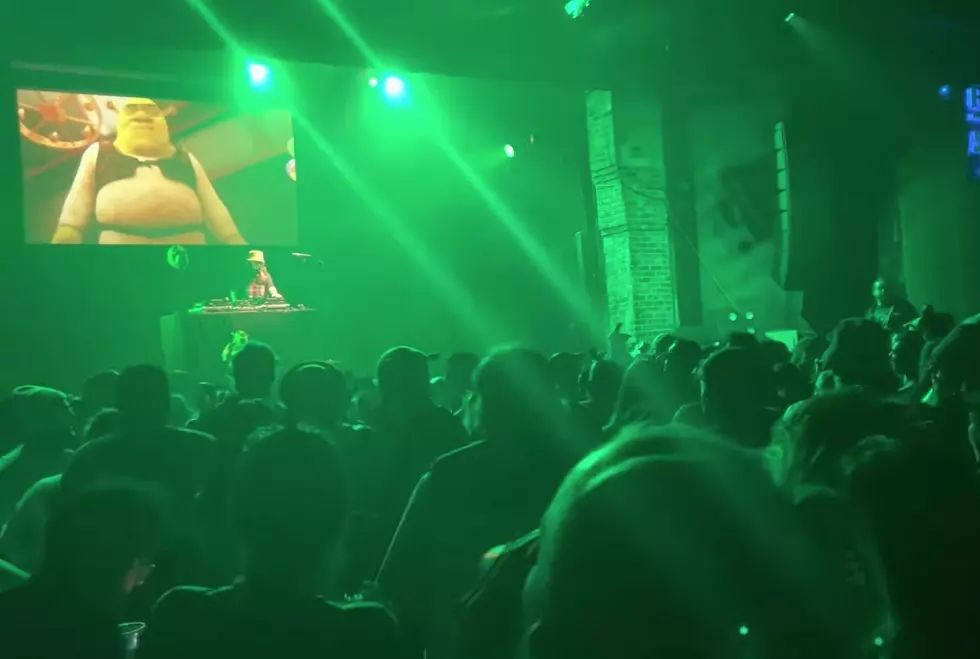 Total Insanity Expected as 'Shrek' Themed Rave Invades Boise
Credit: YouTube / Courtney Price
What do Boise, Raving, and Shrek all have in common?
Literally nothing.
This does not mean, however, that they can't all get along and one event coming to the Treasure Valley is going to make them all gel. Are you down?
It's a Shrek-themed Rave taking place downtown and while it makes absolutely no sense, the poster for the event says it all: "It's dumb just come have fun"
We're her for it.
Let's take a look at what goes on at a Shrek Rave...
A Look Inside of a Shrek Themed Rave
Boise ravers are bracing for this nostalgic event to come to the Knitting Factory at the end of March.
Can you see yourself getting wild and crazy in that crowd!? 
The good news for you is, if this looks like your scene, tickets are still available!  You might want to grab yours before they sellout though! There are a lot of Shrek-loving ravers in this town!
The event is taking place on Friday, March 31st and it begins at 9:00 p.m.
If your kids are Shrek fans, that's great--but they won't be able to get in, as the age limit is going to be 18+ only that night.
General Admission tickets are still available for $25 each plus fees, or if you're feeling like going all out, your group can purchase a table, with 4-seats, for about $40 to $50 per seat. Why not upgrade and act like you're the king at this Shrek Rave!?
For more information and to grab your tickets, click HERE. 
This Shrek Rave isn't the only good time coming to Boise this year! 
Major Concerts Coming to the Boise Area in 2023
When it came to the sheer number of concerts, 2022 was a year that the Treasure Valley won't soon forget. But 2023? There are some BIG artists looking to make a splash in Idaho!
A Look Back at 22 Years of Western Idaho Fair Concerts
The Western Idaho Fair isn't just a destination for fair food and rides! They also have some sweet concerts year in and year out!
History of Boise Sports Arena and Concert Venue Names