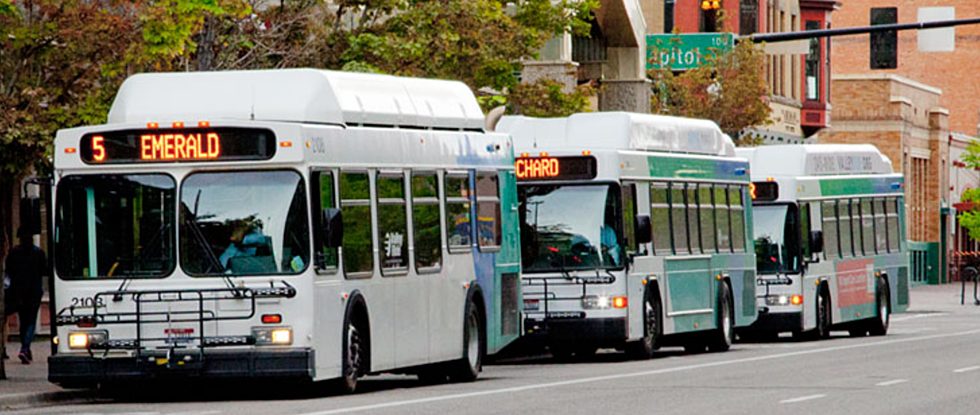 Valley Regional Transit to Make Boise Bus Route Busier
Credit: valleyride.org
Valley Regional Transit is exploring increasing the frequency of ValleyRide bus service on State Street before the end of the year.  
The transit authority is exploring the idea of operating service every 15 minutes on the No. 9 Route, which runs on State Street between Glenwood and Main Street Station (the downtown underground transit hub).
This would be the most frequent schedule ever operated by ValleyRide, and would be available during peak commute times in both the morning and afternoon.   There is also a potential 30-minute schedule for all-day service on Saturday along the same general route, though it could include fewer stops.
There is also conversation about more frequent service on Emerald Street, and more services being offered between Downtown Boise and Garden City, Harris Ranch, and the VA Hospital in Boise.
The goal is to make these changes without adding cost to the annual budget.  It could include combining some existing routes or making changes to existing ones.
Officials say they would like to have changes determined and implemented before the end of the year.
ValleyRide does report that ridership has declined, even as the population increases across the Treasure Valley.
For more on plans, options, and public comment opportunities, check out the coverage from the Idaho Statesman.