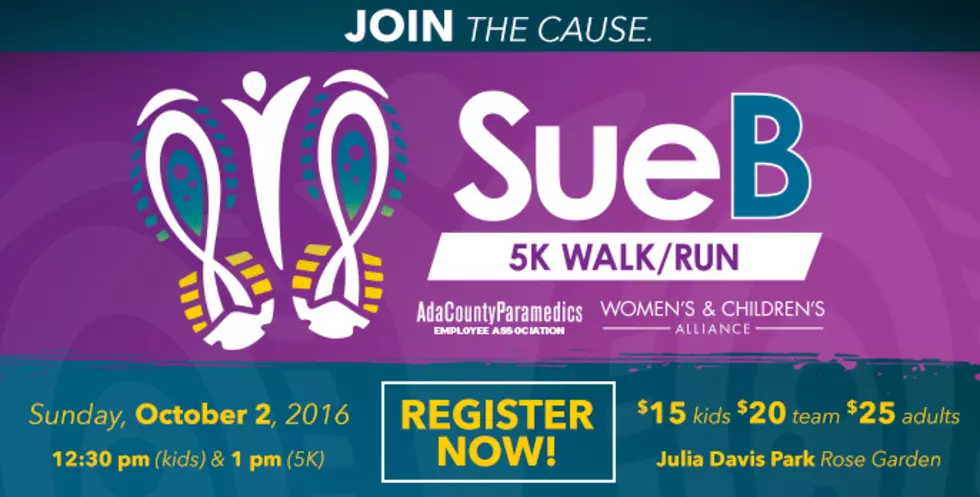 WCA Spreads Domestic Violence Awareness With 5K Run
Image via WCA
Already looking for the 5K run/walk you'd like to do after FitOne? Join us for the SueB 5K on Sunday, October 2nd!
The WCA's annual SueB 5K is held in memory of Treasure Valley Resident Susan Elaine Brubaker Newby, who died in 2008 after a mysterious horseback riding incident.  It wasn't until after Susan passed away that those close to her started connecting the dots that their friend was likely in an abusive marriage.   Her friends and family tell the WCA that she stopped showing up for holiday events, something that always meant a lot to SueB.  Isolation from friends and family who could come to your rescue is commonly an early stage of abuse in a relationship.
After Susan's death, her sister Majory and several friends reached out to the WCA to find a way to honor SueB's life and help raise awareness about domestic violence so that others can recognized the signs of domestic abuse and help get their loved ones out of a bad situation before it escalates.
One of the ways they've chosen to honor SueB's memory is with an annual 5K run/walk at Julia Davis Park benefiting the Women's and Children's Alliance through the SueB Endowment fund.
This year's race is on Sunday, October 2nd and we'd love to have you join 103.5 KISS FM on the course! You can register HERE and if you chose to join me on the "Team Run Boise" team, there's a $5 discount on registration!