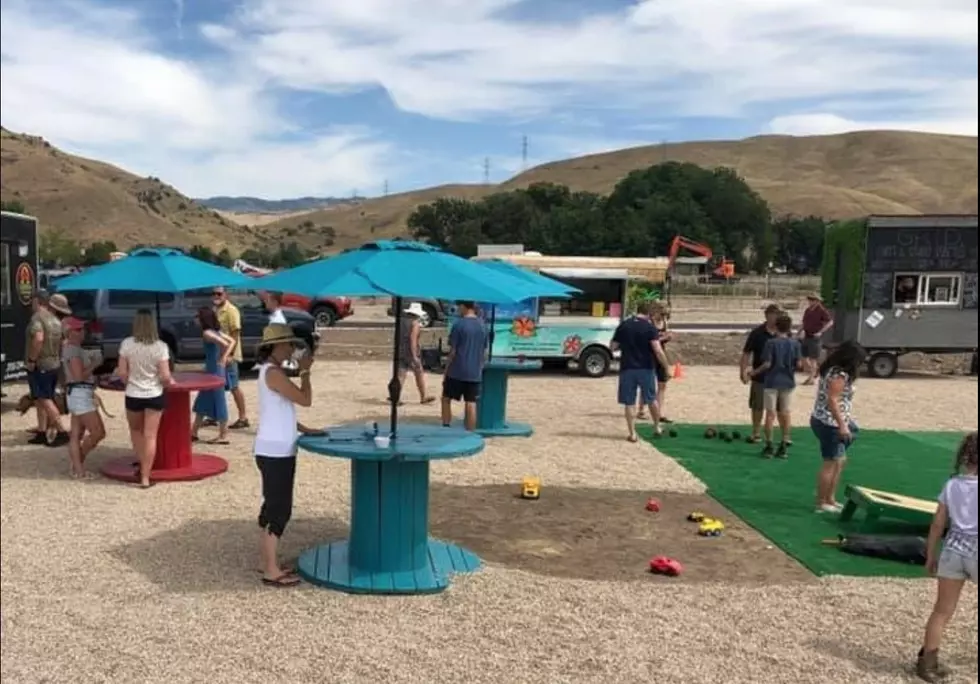 'We Need Your Love Right Now' Says Popular Boise Food Truck Park
Credit: The Switchback
Summer in the Treasure Valley often entails taking hikes, sitting on patios, floating the river, and as of the last few years--finding your favorite food truck for an outdoor meal! The food truck scene here in Boise is pretty amazing and over the years it has only gotten more and more impressive.
In fact, there are so many great food trucks we have an entire guide for the very best:
According to Locals: 34 of the BEST Treasure Valley Food Trucks
The people of the Treasure Valley love delicious food and they love convenience. Combine those two things? Pure magic.
Did any of your favorites make that list?
While all of these trucks, individually, are amazing--this concept of "Food Truck Parks" is really quite amazing because it offers unique takes on all sorts of different foods for the family or for your friends with one visit.
The Switchback--a popular Southeast Boise food truck park--is now asking for the public's help. As they shared on their Facebook page:
After four glorious seasons, we've run into a hiccup with Boise City and as of today are no longer allowed to provide alcohol drinks. Not just our drink trailer, any drink trailer. This comes with just 8 weeks left in the season. Let's rally and show our support for these local businesses and prove that beer or not, we love them!
Apparently, being able to grab a drink at The Switchback has been a big driver for sales--now, they're hoping that the public will still support--even if it only offers food.
They also added that they've purchased some land for next year, on which an all new Switchback will be developed and permanently placed--barring any complications around alcohol sales.
Learn more about The Switchback and see which trucks are scheduled to be there, HERE.
Stuff Your Face at Over 20 Delicious Food Stands at the Western Idaho Fair
Going to the 2022 Western Idaho Fair August 19-28? Here's a preview of what you can chow down on this year!
Boise's Food Hall Announces Its First 12 Tenants
The Warehouse, a new food hall in Downtown Boise, has plans to open in early Summer 2022. So far over 12 of its 20+ vendor spaces have been spoken for.
15 Most Expensive Foods at Idaho's Priciest Restaurant
According to Love Food, Chandlers in Downtown Boise is the most expensive restaurant in Boise. These are the 15 most expensive items on the menu. (Not including items listed as Market Price.)