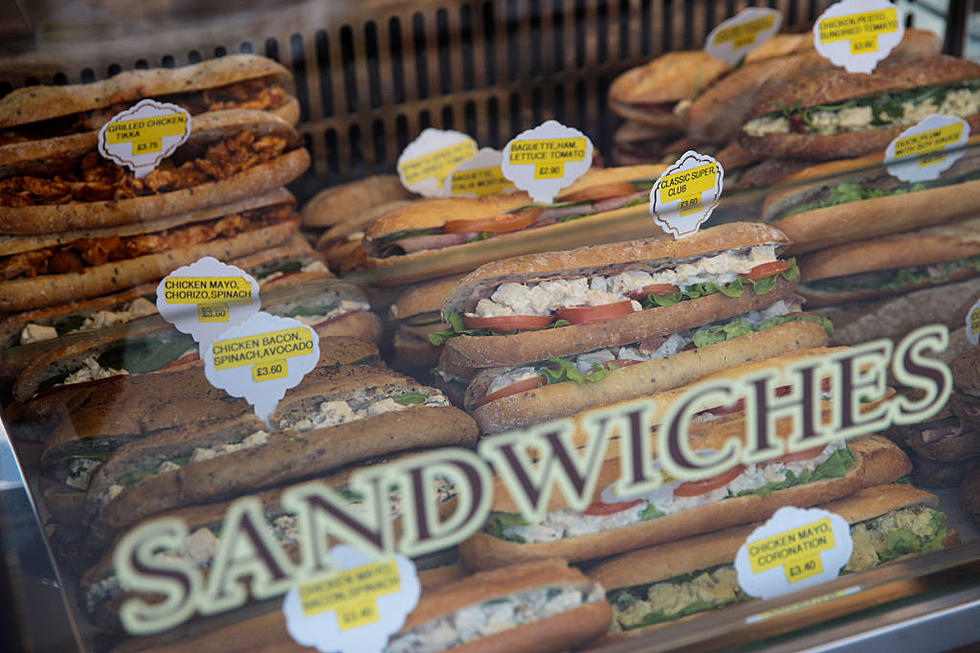 Where to Get The BEST Sandwiches in Boise
Credit: Getty Images/Jack Taylor
Happy National Sandwich Day! Yep it is a thing. There are holidays for just about anything and everything now. So why not celebrate a satisfying, versatile and internationally delicious food item. The Sandwich.
When someone says Sandwich what is the first image that pops into your head? A classic homemade, meat, cheese and veggie combo? Maybe a big meaty BBQ? Grilled Cheese? Perhaps you are a BLT type? There are about a gazillion different ways and combinations to make a sandwich. So lets get to celebrating with some of the top rated food spots in Boise and the Treasure Valley to enjoy a verity of fantastic sandwiches.
Food & Wine recently released The Best Sandwich in Every State list.  In Idaho the Italian sub at Cobby's Sandwich Shops took the top spot. Cobby's has been in buisness for over 40 years and is owned by Pat Moroney There are two locations, one is Boise on Overland and in Garden City on Chinden.
Delish.com has a different recommendation for Idaho, stating The Huckleberry BBQ Turkey + Brie from Trillium inside The Grove Hotel is the sandwich you should be ordering in Idaho. Pulled roast turkey, brie, slaw, and huckleberry barbecue sauce.
YELP on the other hand has Lemon Tree restaurant in downtown Boise as the top spot to get your sandwich on. According to their website, they serve lemonades and sandwiches "with a twist."
I was personally recommended the Treavor Melt from Fat Guy Deli. Fat Guys is on South Wells in Meridian and uses locally sourced ingredients whenever possible.      
Pino's on W Ustick Rd in Boise has 262 reviews averaging a 4.8 rating on google reviews. "The hot and melty meat and cheese baked sandwiches are super yum."
 

 

 

View this post on Instagram

 
Tasso on State Street in Eagle. According to the website, " tasso is a style of ham we cure and smoke in house, and have evolved into something our own - a very tasty and succulent ham not produced anywhere else."
View this post on Instagram
The Nutrition Counts of Chicken Sandwiches at 6 Treasure Valley Fast-Food Restaurants
When the craving for a chicken sandwich strikes, the calorie count, sugar load, and fat content may not be the first things that pop into your head. But if you're the disciplined type that can pre-meditate your food choices, it might be fun to figure out which sandwich won't be a diet buster.
Every Boise Restaurant That Appeared on Man v. Food
The Travel Channel series has been hosted by two different people. Both of them chose to visit the City of Trees to get their grub on. Here's where and what they ate!
15 of the Most Underrated Restaurants in Boise
30 Restaurants Have Opened in the Boise Area Since the Beginning of Pandemic
Opening during a worldwide pandemic that was exceptionally tough for the restaurant industry takes guts. These restaurant owners took the chance and opened their doors since March 2020.